Preparation
Squash
With the rack in the middle position, preheat the oven to 400 °F (200 °C). Line a baking sheet with parchment paper.

Cut the squash in half. With a spoon, remove the seeds. Brush the flesh with the oil. Season with salt and pepper. Place the squash on the baking sheet, cut side down.

Bake for 40 to 45 minutes or until the squash is tender. Right out of the oven, brush the inside of the squash with the honey.
Stuffing
Meanwhile, in a pot of salted boiling water, cook the quinoa for 12 to 15 minutes or until tender. Rinse under cold water and drain well. Set aside.

In a skillet, brown the onion and garlic in the oil. Add the harissa and mix thoroughly. Add the quinoa, bell pepper, half of the peanuts and the raisins. Warm over medium heat, stirring frequently. Add 1/2 cup (125 ml) of the cheddar and the cilantro. Season with salt and pepper.

Spoon the stuffing into the squash halves. Sprinkle with the remaining cheese and peanuts. Bake for about 10 minutes or until the cheese has melted and squash is warm.
Note
Baking the squash and preparing the stuffing can be done in advance. However, allow for more baking time to warm the stuffed squash. To prevent them from drying out, cover with aluminum foil.
To help you with this recipe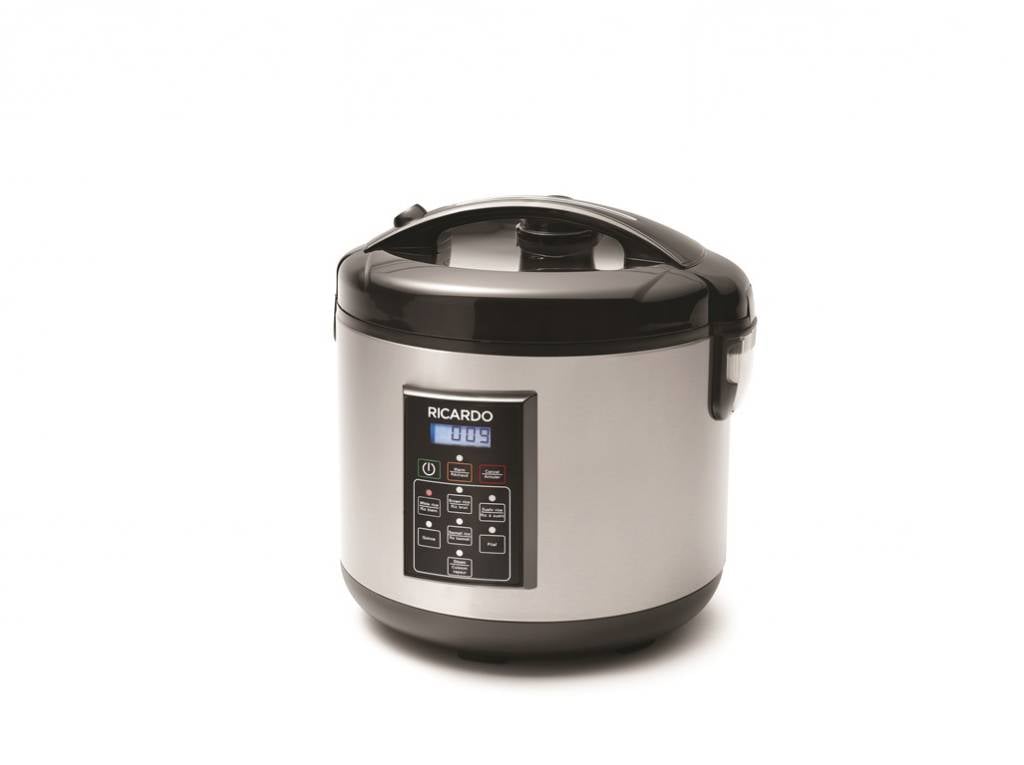 This rice cooker is perfect for cooking white, brown, sushi and basmati rice, as well as barley and quinoa, in both small and large quantities.
69.99 $
SHOP NOW