Ingredients
Crust
Filling
Preparation
Crust
With the rack in the middle position, preheat the oven to 350°F (180°C). Butter and line an 8-inch (20 cm) square baking pan with parchment paper, letting it hang over two sides.

In a bowl, combine the cookie crumbs and butter. Press lightly into the bottom of the prepared pan. Bake for 12 minutes. Let cool. Reduce the oven temperature to 325°F (165°C).
Filling
In a food processor, combine the cream cheese and brown sugar. Add the sour cream and eggs. Purée until just smooth. With a spatula, scrape the bottom and sides several times. Set aside.

In another bowl, combine the pumpkin purée with the cinnamon and ½ cup (125 ml) of the cream cheese mixture. Set aside.

Spread the plain cream-cheese mixture over the crust. Pour the pumpkin cream-cheese mixture onto the cheese filling in 4 parallel lines. Run the tip of a knife through the pumpkin mixture in opposite directions, 6 to 8 times, to form a marbled effect.

Prepare a hot water bath: Place the pan in a baking dish and pour boiling water into the dish to reach one-third up the pan.

Bake for 30 to 35 minutes or until the centre of the cheesecake is set but still soft. Remove the pan from the hot water bath. Let cool for 1 hour. Freeze at this stage, if desired. Otherwise, cover with plastic wrap and refrigerate for 4 hours or overnight.

Run the blade of knife between the pan and the cheesecake. Carefully remove the cake using the parchment paper. Place on a work surface and cut into 12 squares.
To help you with this recipe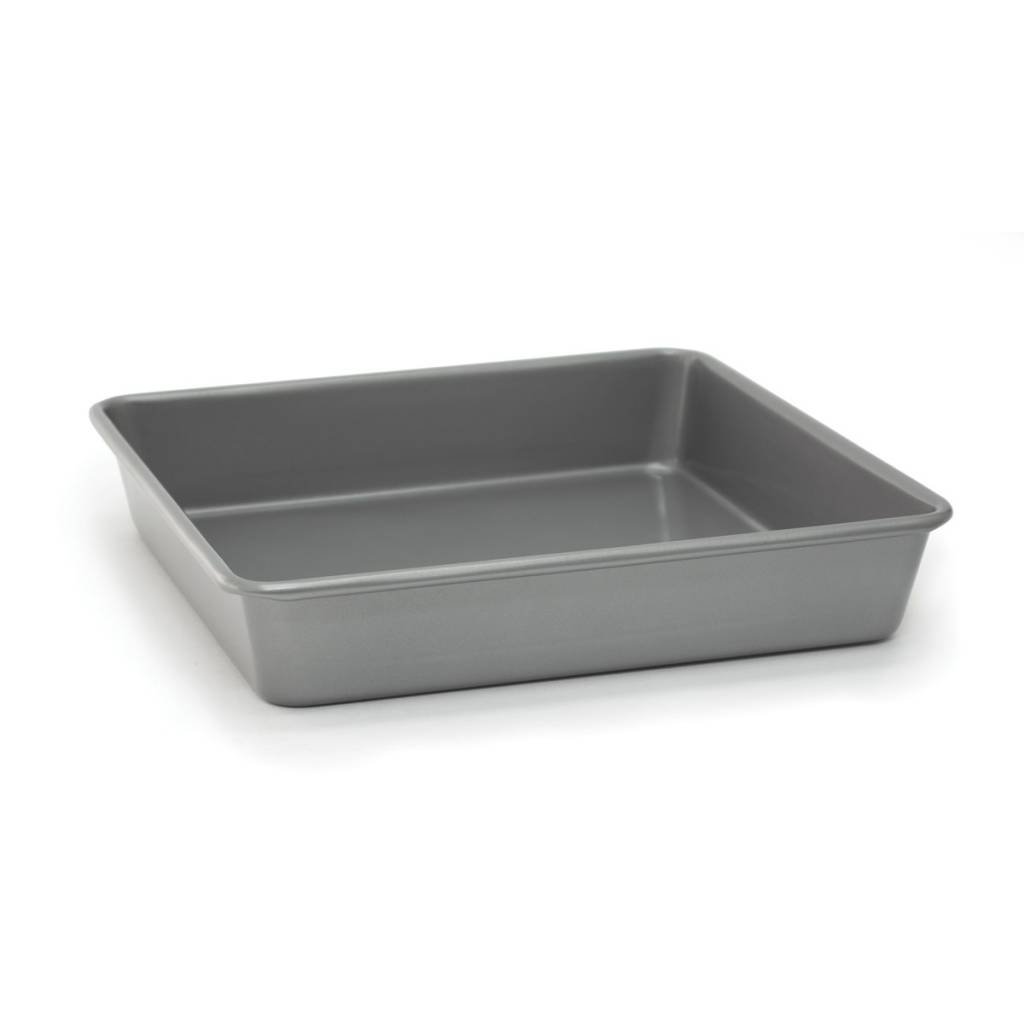 This non-stick square pan is the ideal size for baking granola bars, date squares or sugar fudge. Its durable non-stick coating and slightly rounded corners ensure even cooking as well as easy unmoulding and cleaning.
17.99 $
SHOP NOW