"This plant grows so abundantly and easily, after a while we didn't know what to do with it!" admits Ricardo. Indeed, all through autumn, our staffers would leave for the day carrying armfuls of kale. To change up the predictable chips and salads, we dreamt up this hearty pie (the crust is made of whole wheat flour and fresh thyme), where kale mingles with another of the season's musts: butternut squash.
Ingredients
Pie
Thyme Sour Cream
Preparation
Pie
With the rack in the middle position, preheat the oven to 375°F (190°C). Line a 17 x 12-inch (43 x 30 cm) baking sheet with parchment paper.

In a non-stick skillet over high heat, brown the bacon and squash in the butter for 5 minutes. Add the kale, leek, garlic and water. Cook for 5 minutes or until the kale is al dente. Add the nutmeg and thyme. Season with salt and pepper and toss well. Let cool.

On a lightly floured surface, roll out the dough into a 14-inch (36 cm) disc about 1/8 inch (3 mm) thick.

Place the dough on the prepared baking sheet. Spread the sour cream on the dough up to 2 inches (5 cm) from the edge.

Spoon the cooled filling onto the sour cream. Fold the edges of the dough toward the centre over the filling, forming pleats. Brush the dough with the beaten egg.

Bake for 40 minutes or until the crust is golden brown. Let cool before serving.
Thyme Sour Cream
In a bowl, combine all the ingredients. Season with salt and pepper. Top each pie slice with a dollop of thyme sour cream.
To help you with this recipe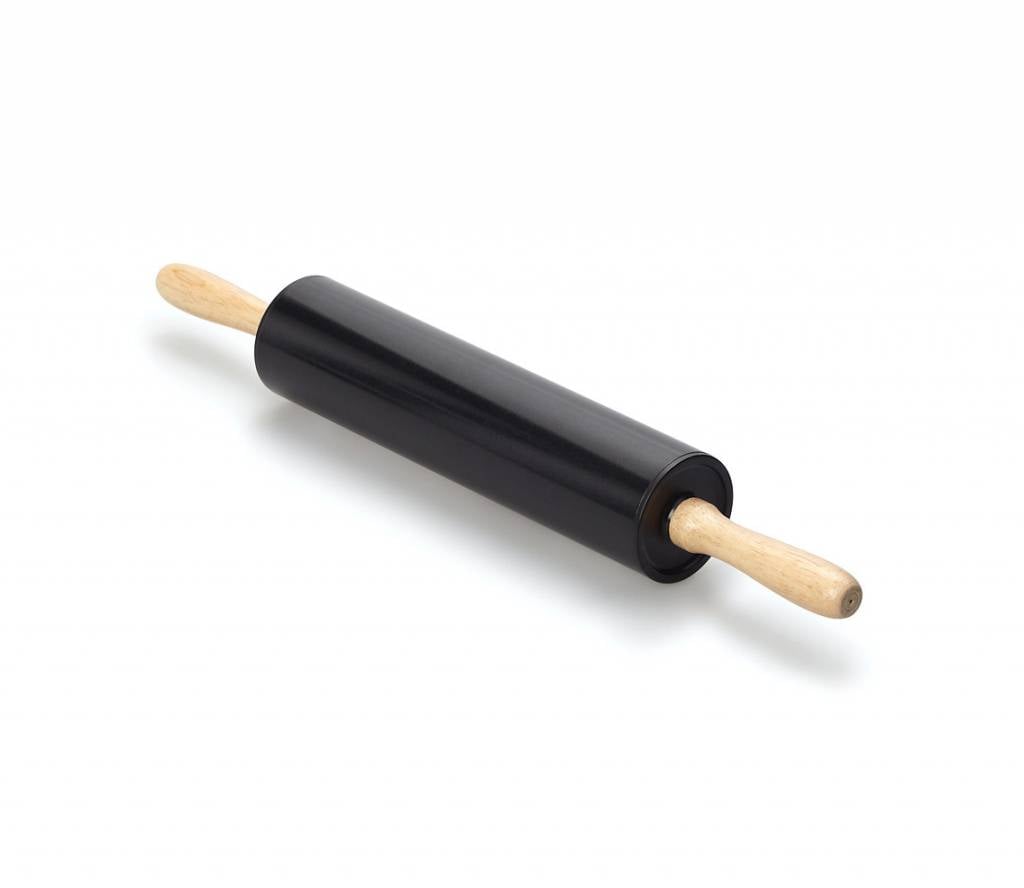 Every good cook should have this rolling pin in their kitchen. It is worthy of professional pastry chefs. This rolling pin is non-stick and solid, and hard wood handles provide stability and comfort.
20.99 $
SHOP NOW