Preparation
In a small pot, bring the milk to a boil. Remove from the heat. Add the tea bags and let infuse for 5 minutes. Remove the tea bags, squeezing them over the pot of milk before discarding. Set the camomile-infused milk aside.

In a bowl, whisk together the sugar and corn starch. Add the egg and whisk until smooth. Add the cream. Pour into the infused milk. Bring to a boil over medium heat, stirring constantly and making sure to scrape the bottom and sides of the pan, until the mixture thickens. Remove from the heat. Pour into a bowl and cover with plastic wrap directly on the camomile cream. Let cool and refrigerate 1 hour or until the cream is completely chilled.

With the rack in the middle position, preheat the oven to 425°F (220°C). Line a baking sheet with parchment paper.

Meanwhile, on a lightly floured work surface, roll out the puff pastry into a 10-inch (25 cm) square. Slice a 1/2-inch (1 cm) strip of dough from each side of the square, so that you have 4 strips and 1 square of dough. Place the square of puff pastry on the baking sheet and brush the edges with a bit of water. Place the 4 strips of dough on top of the edges of the square to create a border. Spread the cooled cream on the puff pastry, inside the strips. Place the apricots on the cream, round sides up.

Bake for 25 minutes. Let cool. Using a pastry brush, cover the tart with the apricot jelly.
Note
Apricot jelly can be replaced with apricot jam, strained.
To help you with this recipe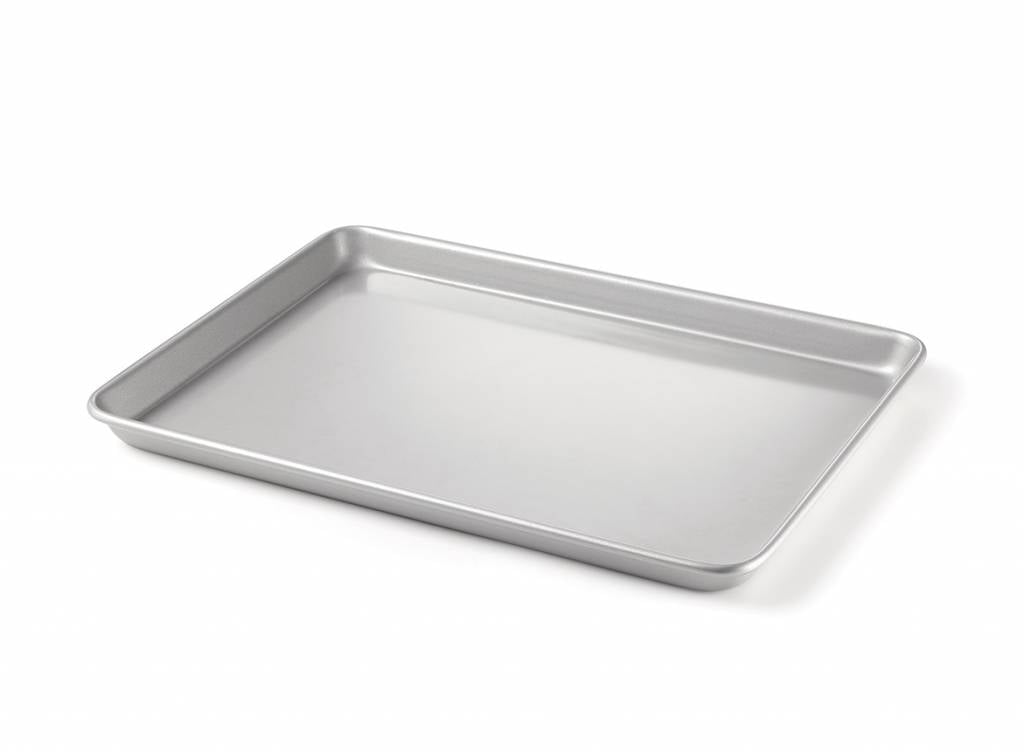 This must-have cooking accessory is perfect for baking cookies, pastries, meat or a whole meal making sheet pan dinner and getting the weeknight meal on the table fast.
25.99 $
SHOP NOW