This simple recipe uses ingredients you likely have on hand. The je ne sais quoi that makes this hummus so creamy and addictive is twofold: First, we poach the garlic for seven minutes before puréeing it and adding it to our chickpea mix, which takes away its bite but none of its flavour. Second, we pass the hummus through a sieve, ensuring the smoothest of textures.
Preparation
In a small pot, cover the garlic cloves with cold water. Bring to a boil and cook for 7 minutes or until tender. Drain.

In a food processor, purée the garlic, chickpeas, water, tahini, lemon juice and half of the oil until smooth. Season with salt and pepper. Pass through a sieve and transfer to a bowl.

Meanwhile, in a small skillet over medium heat, toast the pine nuts in the remaining oil. Season with salt and let cool.

When ready to serve, top the hummus with the pine nuts and sprinkle with paprika. Serve with homemade pita bread (see recipe).
To help you with this recipe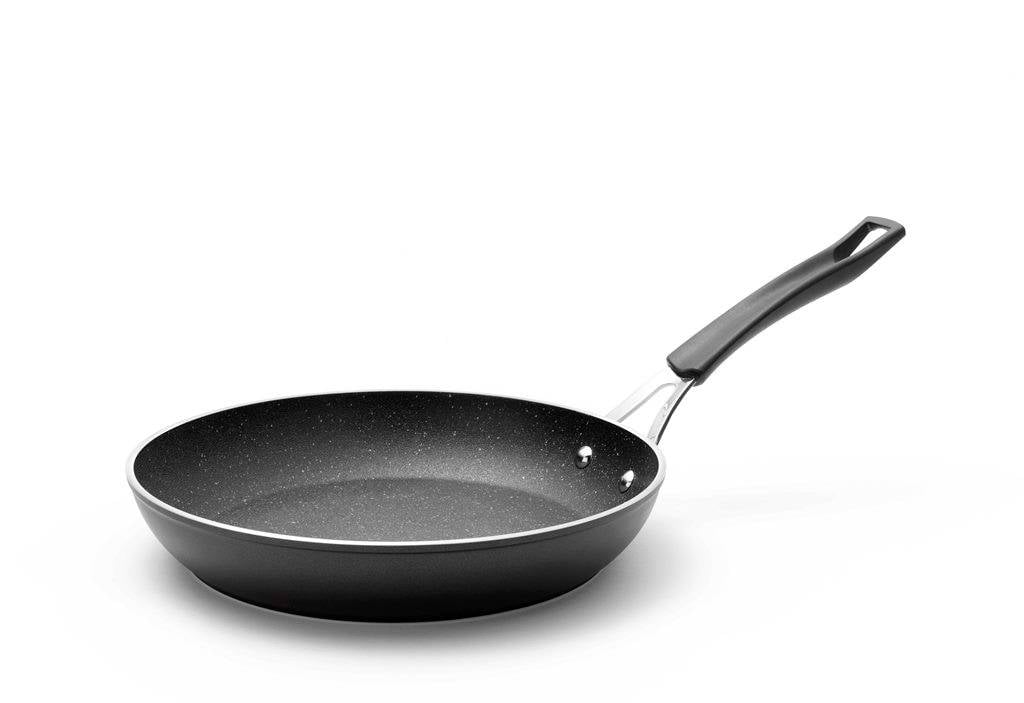 This forged aluminum frying pan is made with The Rock technology, a high-tech process that makes the pan three times more resistant than regular Teflon finish.
61.99 $
SHOP NOW