This cocktail gets its heady aroma from the pairing of chocolate and hazelnut liqueurs with cinnamon whipped cream. Look for the flavoured liqueurs at your local liquor store.
Preparation
In a cocktail shaker, combine the alcohol and ice. Shake vigorously. Pour into two lowball glasses.

Spoon the whipped cream into the glasses and smooth the surface. If desired, lightly moisten a star-shaped cookie cutter, then dip into cocoa powder and lightly stamp on the surface of the cream to create a pattern.
To help you with this recipe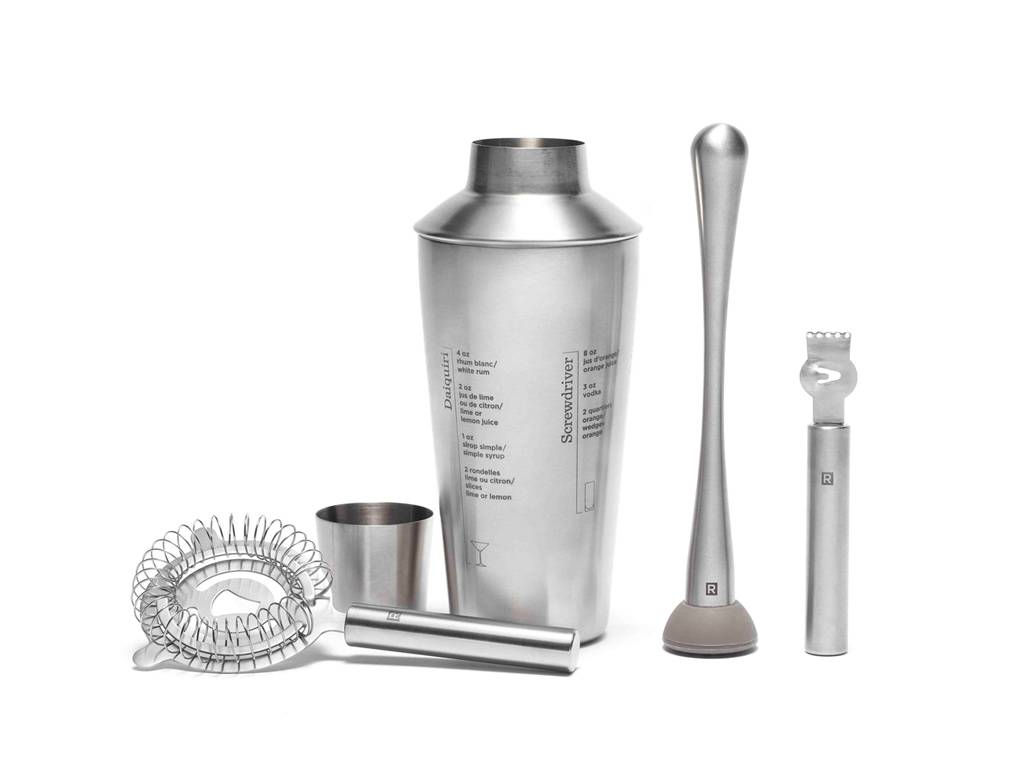 This kit includes all the accessories you'll need for making cocktails. The shaker is large enough to mix two cocktails at once and it's engraved with five of Ricardo's favourite cocktail recipes.
56.99 $
SHOP NOW