Like any great diva, this soba salad with green goddess dressing demands attention. This beguiling bowl hits all the right notes: Bright zucchini spirals weave with striking radish slivers and punchy pops of garlicky chickpeas. It stays sleek thanks to its buckwheat noodles and is as cool as the sour-cream-and-herb dressing that tops it. A salad star is born.
Preparation
In a pot of salted boiling water, cook the noodles until al dente. Drain, oil lightly and set aside.

Meanwhile, in a large non-stick skillet over medium-high heat, soften the zucchini in 1 tbsp (15 ml) of the oil. Season with salt and pepper. Set aside on a plate.

In the same skillet, sauté the chickpeas, garlic and turmeric in the remaining oil for 2 minutes. Remove from the heat.

To serve, divide the noodles, zucchini and chickpeas between four plates. Top with the watercress and radishes. Drizzle with green goddess dressing (see recipe). Garnish with the beet sprouts and lemon wedges, if desired.
Note
If watercress is unavailable, use arugula instead.
To help you with this recipe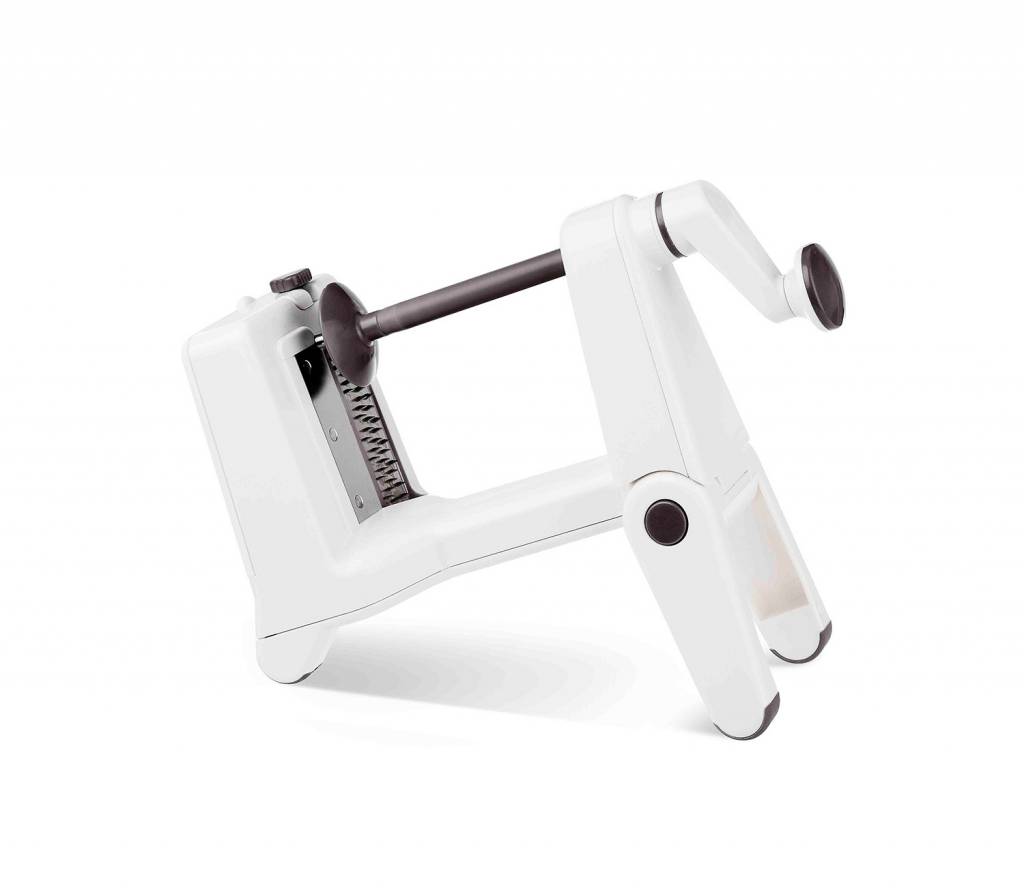 The spiralizer creates pretty ribbons out of zucchinis, sweet potatoes or apples. Slices thicker or thinner juliennes with the three blade options. Its non-slip feet and downward angle are ergonomic.
39.99 $
SHOP NOW