Forget the deep fryer, this health-minded recipe puts the sheet pan to good use, making fish and chips a cinch. We chose baby potatoes, so all you have to do is slice them in half (at high heat, contact with the cooking surface will crisp them up). The haddock and thin asparagus hit the oven next—they're both done in minutes. And to skip the messy step of dredging the fish in batter, simply sprinkle panko atop fillets spread with a spicy mayo, which also doubles as your dipping sauce.
Preparation
With the rack in the middle position, preheat the oven to 450°F (230°C). Line a baking sheet with parchment paper.

Toss the potatoes with the oil and season with salt and pepper. Place on the baking sheet cut side down. Bake for 20 minutes.

In a small bowl, combine the mayonnaise and harissa. Set aside.

In another bowl, combine the breadcrumbs and butter. Set aside.

Lightly oil the asparagus.

Remove the baking sheet from the oven. Gently toss the asparagus with the potatoes. Nestle the fish among the vegetables, making sure the undersides of the fillets are in contact with the baking sheet. Season lightly with salt. Brush the fish with 1 tbsp (15 ml) of the spicy mayonnaise, then cover with the breadcrumbs, pressing lightly to adhere.

Bake for 8 to 10 minutes or until the fish is fully cooked through and the breadcrumbs are lightly golden. Finish under the broiler, as needed.

Serve the fish and vegetables with the remaining mayonnaise.
To help you with this recipe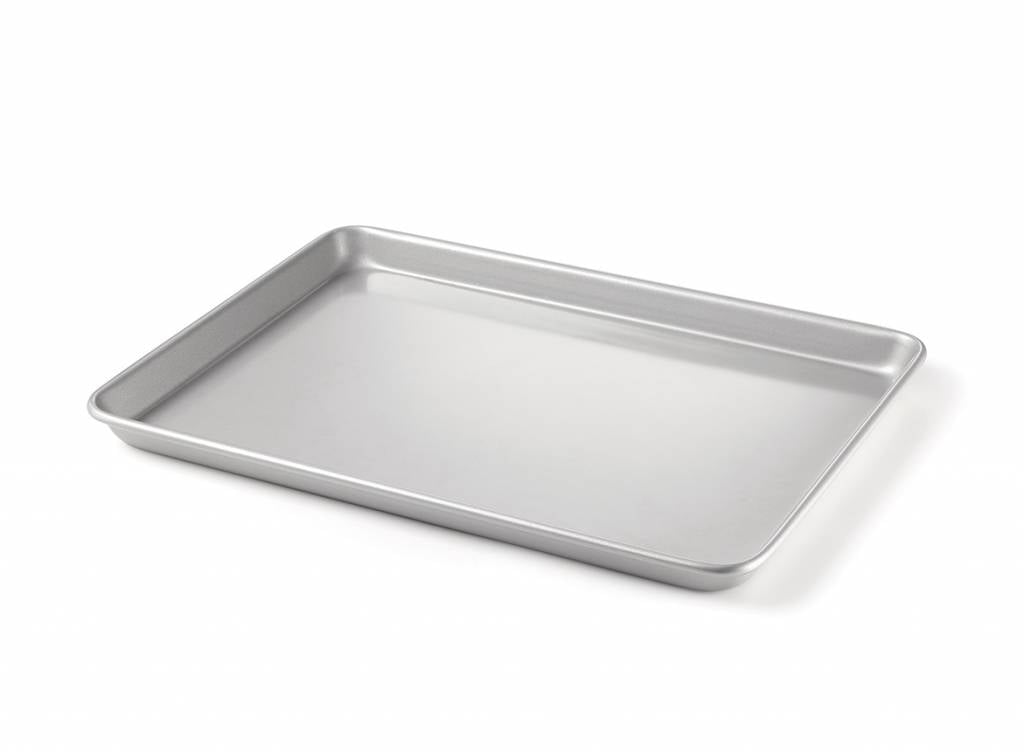 This must-have cooking accessory is perfect for baking cookies, pastries, meat or a whole meal making sheet pan dinner and getting the weeknight meal on the table fast.
25.99 $
SHOP NOW