These golden, crispy crab cakes are perfect in summer along with a seasonal salad.
Preparation
Crab Cakes
Preheat the oil in a deep fryer to 350°F (180°C). Line a plate with paper towels (see note).

Prick the potato all over with a fork. In a microwave, cook the potato for 4 minutes or until tender. Let rest for 5 minutes.

Cut the potato in two and scoop out the flesh with a spoon. In a bowl, mash the potato flesh with a fork and combine with the mayonnaise and lemon juice. Add the crab and green onions. Season with salt and pepper. Using your hands, form the mixture into 4 thick patties.

In a shallow dish, place the flour. In a second shallow dish, lightly beat the egg. In a third shallow dish, place the breadcrumbs.

Dredge the patties in the flour, shaking off any excess. Dip into the beaten egg, letting the excess drip off. Then press into the breadcrumbs and coat well.

Carefully drop 2 patties at a time into the hot oil. Watch out for splattering. Cook for 2 minutes or until nicely golden, turning the patties over as they cook. Drain on the paper towels.
Salad
In a bowl, combine all of the ingredients. Season with salt and pepper. Serve with the crab cakes.
Note
Instead of deep-frying the crab cakes, you can cook them in a non-stick pan with 2 tbsp (30 ml) of vegetable oil over medium heat for 8 minutes, gently turning them over halfway through. However, the breadcrumbs do not get as golden and crispy when cooked with this method.
To help you with this recipe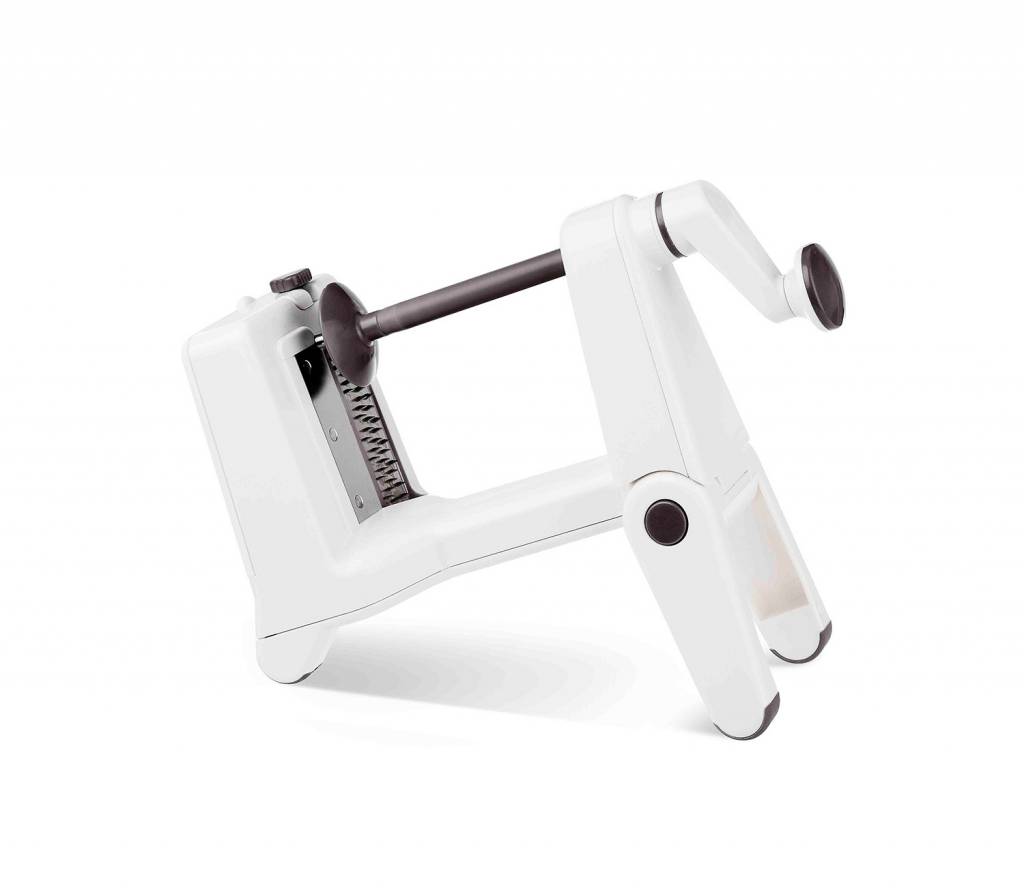 The spiralizer creates pretty ribbons out of zucchinis, sweet potatoes or apples. Slices thicker or thinner juliennes with the three blade options. Its non-slip feet and downward angle are ergonomic.
39.99 $
SHOP NOW