Elevate your fish burger by adding a crunchy fried pickle! It's your new summer must-have!
Ingredients
Wasabi Mayonnaise
Fried Cod and Pickles
Burgers
Preparation
Wasabi Mayonnaise
In a bowl, combine all of the ingredients. Cover and refrigerate.
Fried Cod and Pickles
Preheat the oil in a deep fryer to 350°F (180°C). Set a wire rack over a baking sheet.

Place ½ cup (75 g) of the flour in a shallow dish and set aside.

Place the remaining flour in a separate bowl. Add the pale ale and dill. Stir gently with a fork just until the batter comes together (there will still be a few lumps of flour visible). Season with salt and pepper.

Dredge two pieces of fish at a time in the flour, shaking off any excess. Coat in the batter and carefully drop into the hot oil. Watch out for splattering. Cook for 3 minutes or until the batter is golden. Let drain on the wire rack. Repeat with the remaining fish. Repeat the same set of steps with the pickle slices. Cook for 2 minutes and keep warm.
Burgers
Toast the inside of the burger buns. Spread the inside of the buns with the wasabi mayonnaise and top with a few lettuce leaves. Divide the fried cod and pickles between the burgers and finish with the tops of the buns.
Note
Two 12-inch (30 cm) submarine-style rolls will work. Cut each roll in half to get burger buns that are the perfect size for this recipe.
To help you with this recipe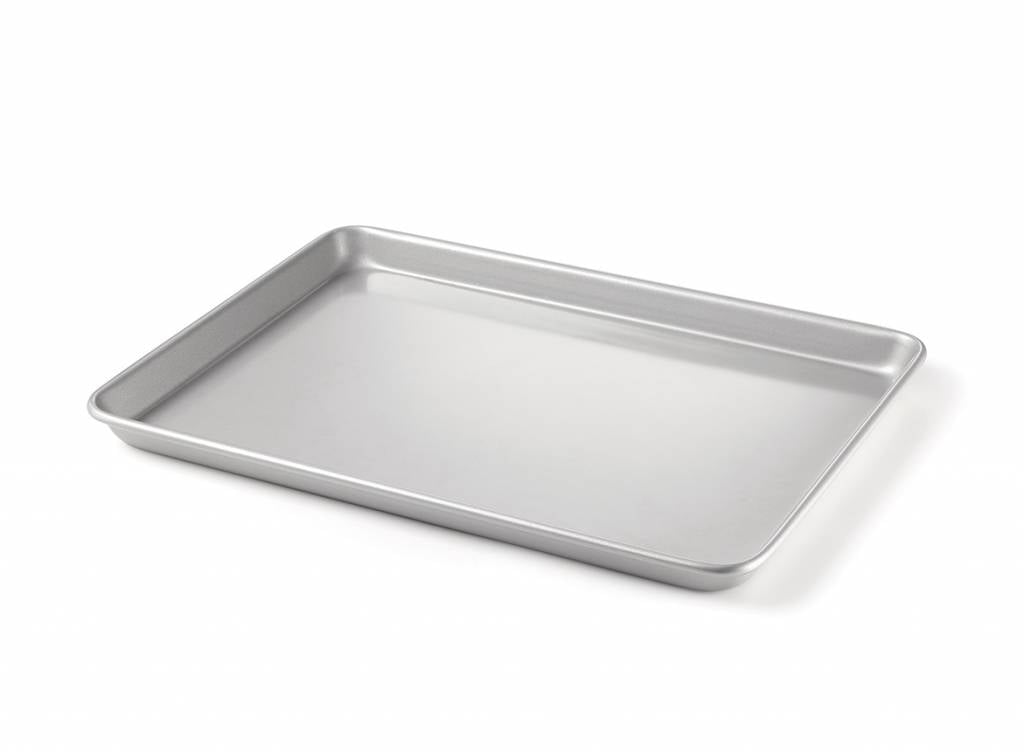 This must-have cooking accessory is perfect for baking cookies, pastries, meat or a whole meal making sheet pan dinner and getting the weeknight meal on the table fast.
25.99 $
SHOP NOW