When Meatless Monday hits, you'll want to try these vegetarian "meatballs" with your pasta!
Ingredients
Eggplant "Meatballs"
Tomato Sauce
Preparation
Eggplant "Meatballs"
With the rack in the middle position, preheat the oven to 425°F (220°C). Line a baking sheet with parchment paper.

On the baking sheet, toss the eggplant with the oil. Season with salt and pepper. Roast for 20 minutes, stirring once. Let cool.

Transfer the eggplant to a bowl, reserving the baking sheet. With a potato masher, mash the eggplant until smooth. Add the breadcrumbs and ground chia. Season with salt and pepper. With lightly oiled hands, form the mixture into balls using about 1 tbsp for each one. Place on the reserved baking sheet. Bake for 10 minutes, stirring halfway through.
Tomato Sauce
Meanwhile, in a large non-stick skillet over medium-high heat, lightly brown the garlic with the bay leaf and red pepper flakes in the oil. Add the tomatoes and simmer over low heat for 20 minutes. Season with salt and pepper. Keep warm.

In a pot of salted boiling water, cook the pasta until al dente. Drain.

Remove the meatballs from the oven and add immediately to the tomato sauce. Cook for 5 minutes over low heat, stirring gently. Serve the pasta in shallow bowls topped with the sauce and meatballs. Garnish with basil and vegan Parmesan, if desired.
To help you with this recipe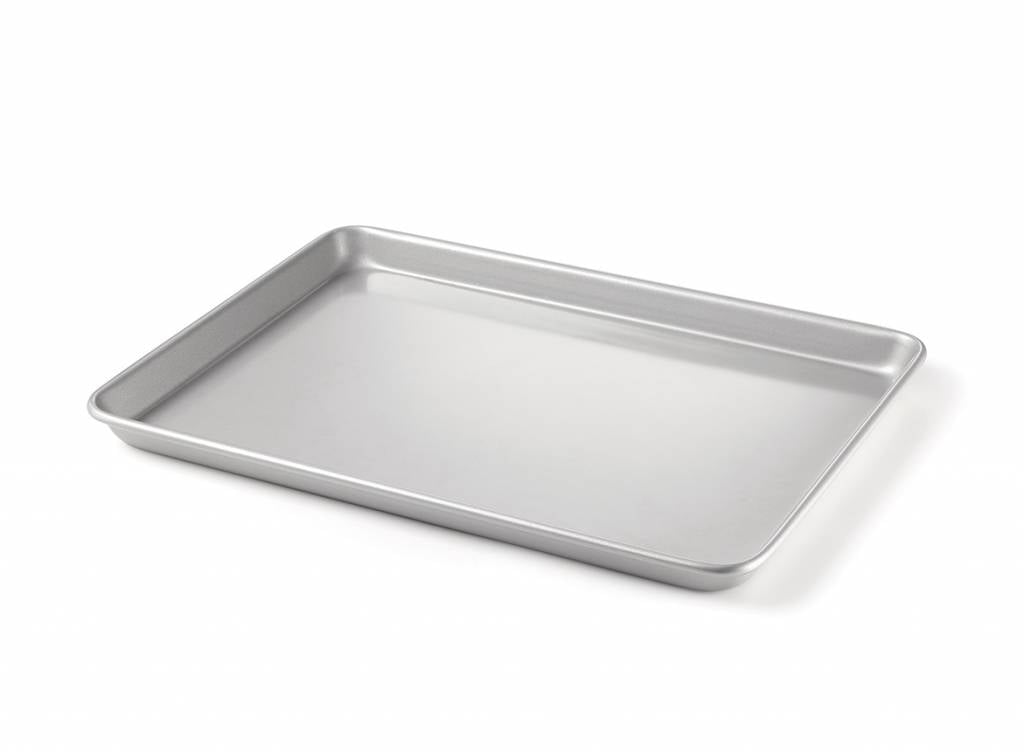 This must-have cooking accessory is perfect for baking cookies, pastries, meat or a whole meal making sheet pan dinner and getting the weeknight meal on the table fast.
25.99 $
SHOP NOW