The addition of limoncello to our lemon shortbread cookie recipe gives these sablés a less sweet, more grown-up flavour.
Preparation
Shortbread
In the lemon shortbread cookie recipe, replace the lemon juice with the same amount of limoncello.

Form the dough into two logs each 1 1/2 inches (4 cm) in diameter. Cover in plastic wrap and refrigerate for 1 hour.

On a work surface, cut the logs of dough into ½-inch (1 cm) slices. Arrange on the baking sheets.

Bake one sheet at a time for 12 minutes or until the bottoms and edges of the cookies are slightly golden. Let cool completely on the baking sheet, about 1 hour.
Candied Lemon Peel
Meanwhile, on a work surface, cut long, thin strips of lemon peel. Set aside.

In a 4-cup (1 litre) capacity glass bowl, combine the water, sugar and corn syrup. Cook in the microwave oven for 3 to 4 minutes or until the sugar has dissolved. Add the strips of lemon peel and mix together. Cook for another 6 minutes in the microwave oven, until the lemon peel is slightly translucent. Let cool.

Cover and refrigerate for 30 minutes or until completely chilled. The candied lemon peel with keep for 2 weeks in an airtight container in the refrigerator. Drain on a paper towel before using to decorate the cookies. The syrup used for the lemon peels can be used to flavour water or cocktails.
Icing
In a bowl, whisk together all of the ingredients.

Dip the tops of the cookies in the icing. Decorate with a few pieces of candied lemon peel. Let sit until the icing has set. The cookies will keep for 1 week in an airtight container at room temperature.
To help you with this recipe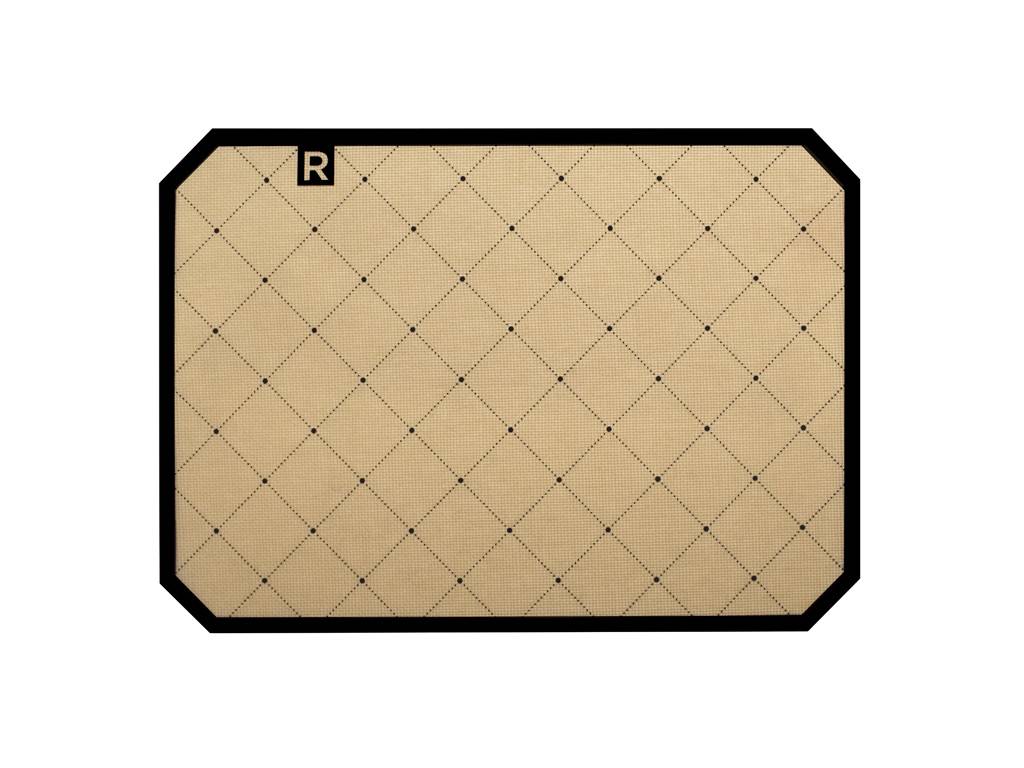 This silicone pastry mat can withstand very high temperatures. Its non-stick coating is perfect for baking cookies and pastries as well as any other food that you would cook on a baking sheet.
25.99 $
SHOP NOW