These shrimp fritters, bursting with flavour, are a great starter or party bite for the holidays.
Ingredients
Garnish
Lime Mayonnaise
Fritters
Preparation
Garnish
In a small bowl of ice water, soak the green onions for 30 minutes. Drain and pat dry.
Lime Mayonnaise
Meanwhile, in another bowl, combine all of the ingredients. Refrigerate until ready to serve.
Fritters
In a bowl, whisk together the flour, baking powder, salt and spices. Add the egg and water. Add the shrimp, chopped green onions and garlic. Mix until the batter is smooth.

Preheat the oil in a deep fryer to 350°F (180°C). Line a baking sheet with paper towels.

Using a 1-tbsp (15 ml) ice cream scoop, drop a few balls of batter at a time in the hot oil. Watch out for splattering. Cook for 4 minutes or until golden, turning halfway through. Drain on the paper towel. Let cool for 5 minutes.

On a serving dish, arrange the hot fritters over a smear of the lime mayonnaise. Garnish with the julienne of green onions. Sprinkle with paprika, if desired.
Note
The fritters freeze well once cooked. When ready to serve, heat the frozen fritters for 6 to 8 minutes on the middle rack of a 375°F (190°C) oven.
To help you with this recipe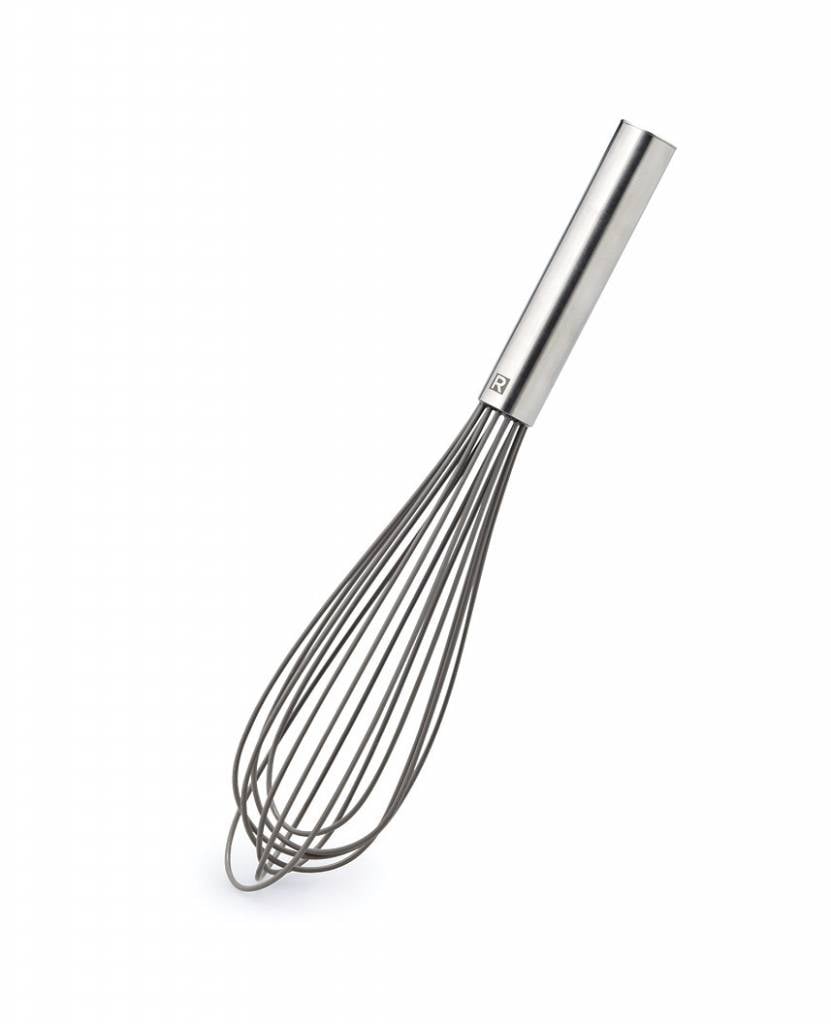 This silicone whisk allows you to whip cream, sauces and eggs efficiently.
12.49 $
SHOP NOW