Looking for a fish recipe for the holidays? Look no further than this stunning dish!
Ingredients
Parsley Milk
Cod
Toppings
Preparation
Parsley Milk
In a small pot over medium heat, cook the green onion and garlic in the butter for 3 minutes. Add the milk and cook for another 5 minutes. Add the parsley and cook 1 minute longer. Remove from the heat.

In a blender, purée the parsley milk until smooth. Season with salt and pepper. Strain through a sieve. Return to the pot and keep warm.
Cod
With the rack in the middle position, preheat the oven to 425°F (220°C). Line a baking sheet with a silicone mat or parchment paper.

In a small bowl, combine the mushroom powder, Parmesan and butter.

Place the cod on the baking sheet. Season with salt and pepper. Using a butter knife, spread the mushroom mixture over the fish. Transfer to the oven and cook for 6 to 8 minutes or until the fish is cooked and flakes apart.
Toppings
Meanwhile, place a steamer basket at the bottom of a large pot. Add enough water to reach the bottom of the steamer basket. Cover and bring to a boil.

In a large bowl, combine the leaves and stems of the Swiss chard with the oil and garlic. Season with salt and pepper. Place the stems in the steamer basket. Cover and steam for 5 minutes. Add the leaves. Cover and steam for another 2 minutes.

Using a hand blender, froth the parsley milk while still hot (but not boiling).

Divide the celeriac purée among 4 shallow bowls. Add the cod and Swiss chard. Using a large spoon, cover the fish with the frothed parsley milk.
To help you with this recipe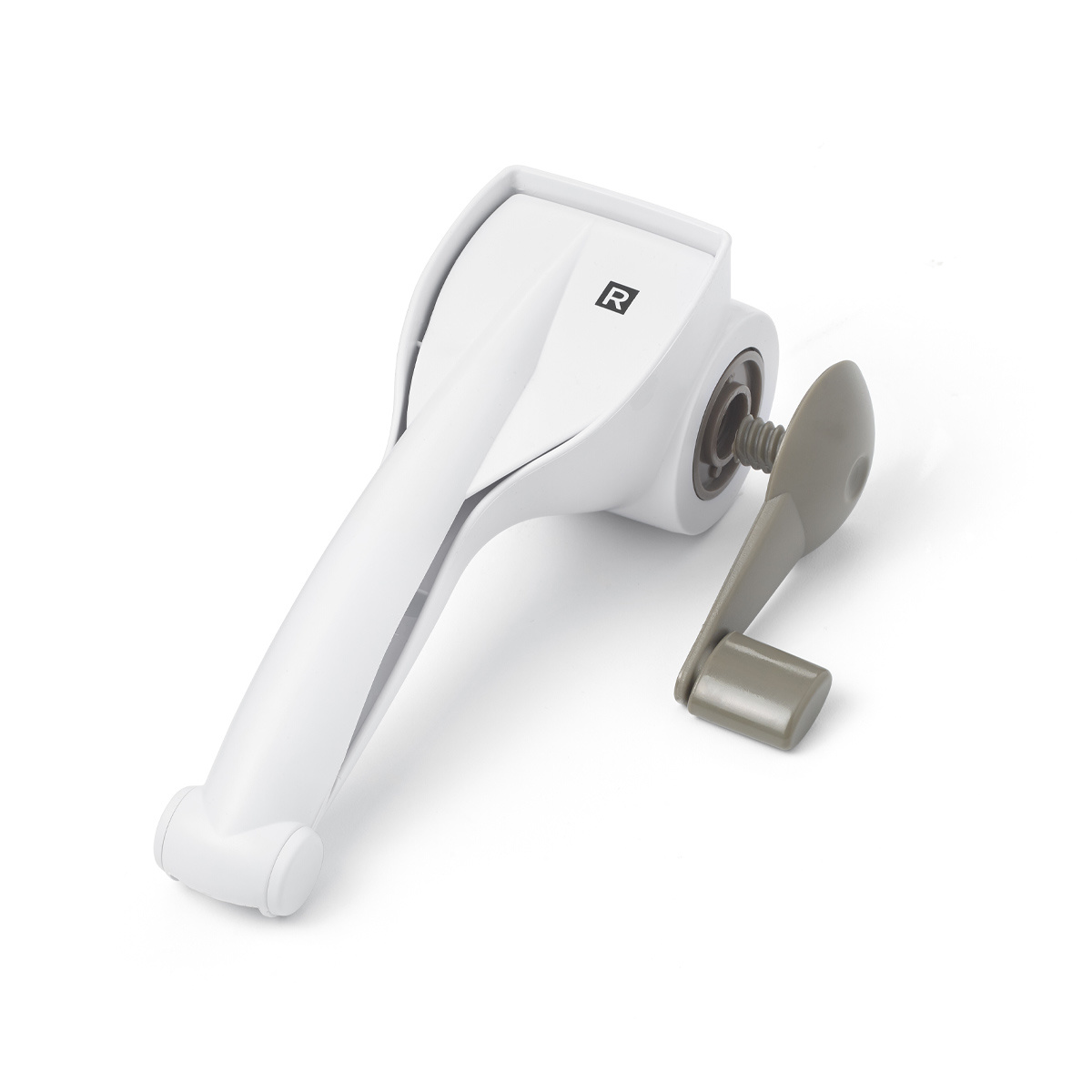 This tool is safe on fingers and includes two interchangeable drums made of stainless steel. One is for fine shavings and the other coarse. Both yield quality results not only with cheese, but with other foods like nuts, garlic, ginger, chocolate, etc.
22.99 $
SHOP NOW