Ingredients
Guacamole
Taquitos
Toppings (optional)
Preparation
Guacamole
In a bowl, crush the avocado with a fork. Add the lime juice, green onion and jalapeño. Season with salt and pepper. Mix well. Set aside.
Taquitos
In another bowl, combine the chicken, cheese and green onions. Season with salt and pepper. Using your hands or a wooden spoon, vigorously mix to form a sticky paste.

On a work surface, lay out a few tortillas at a time. Place about 3 tbsp of the chicken mixture in the centre of the bottom half of each tortilla. Roll up each tortilla, pressing down slightly. Hold the rolled tortillas closed with a toothpick or thread 5 tortillas side-by-side onto a long skewer. If the filling falls out either end, simply pack it back inside the tortilla.

Heat the oil in a large non-stick skillet over medium heat. Place half of the tortillas at a time in the skillet and cook until golden, about 2 to 3 minutes each on two sides. Carefully remove the toothpicks or skewers and cook on the other two sides until nicely golden. Drain on paper towels. Cook the remaining taquitos, adding oil as needed.

Place the taquitos on a serving dish. Top with the lettuce and serve with the guacamole, salsa and sour cream, if desired.
To help you with this recipe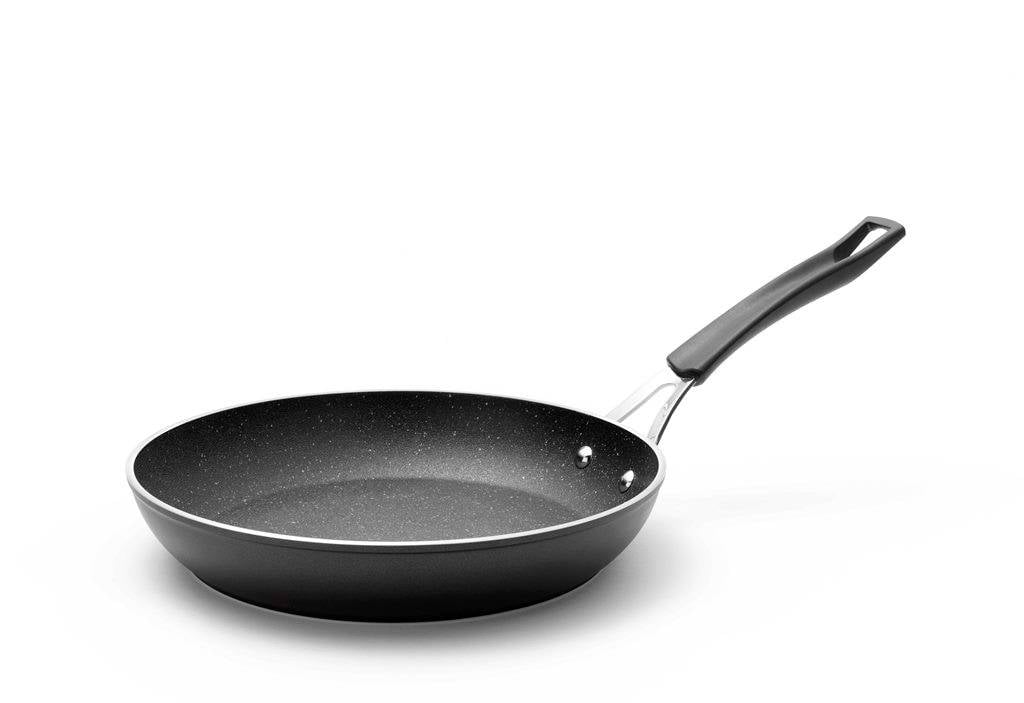 This forged aluminum frying pan is made with The Rock technology, a high-tech process that makes the pan three times more resistant than regular Teflon finish.
61.99 $
SHOP NOW