Ingredients
Croquettes
Criolla Salsa
Preparation
Croquettes
Place the potatoes in a pot. Cover with cold water and season with salt. Bring to a boil. Simmer for 25 minutes or until tender. Drain and let cool. Peel the potatoes and return to the pot. Using a potato masher, purée the potatoes until smooth. Season with salt. Let cool while you prepare the next steps.

Meanwhile, in a large non-stick skillet over medium-high heat, brown the chicken, onion and garlic in the butter. Season with salt and pepper.

Add the tomato and cook for 3 minutes or until the liquid has evaporated. Add the parsley, raisins, olives and serrano pepper. Cook for 2 minutes while stirring. Adjust the seasoning. Remove from the heat and let cool. Add the eggs, if desired.

Divide the mashed potatoes into 6 equal portions (see note).

With floured hands, form each portion of mashed potatoes into an oval patty. At the centre of each patty, place 6 tbsp (90 ml) of the chicken mixture and fold the mashed potatoes over to seal in the filling. Form each patty into a shape similar to that of a large potato. Lightly flour. Place on a large plate and refrigerate for 1 hour to firm up.

In a large, deep skillet, pour in a ¾-inch (2 cm) layer of oil. Heat the oil over medium-high heat. Fry half of the croquettes at a time in the oil, gently turning them over until browned on all sides, about 10 minutes. Watch out for splattering. Keep warm on a plate lined with paper towels.
Criolla Salsa
In a bowl, combine the lime juice, vinegar, onion, serrano pepper and paprika. Let marinate for 5 minutes.

Serve the croquettes with the criolla salsa and a drizzle of mayonnaise, to taste.
Note
If the mashed potato doesn't easily form into patties, mix in 6 tbsp (90 ml) of unbleached all-purpose flour.
To help you with this recipe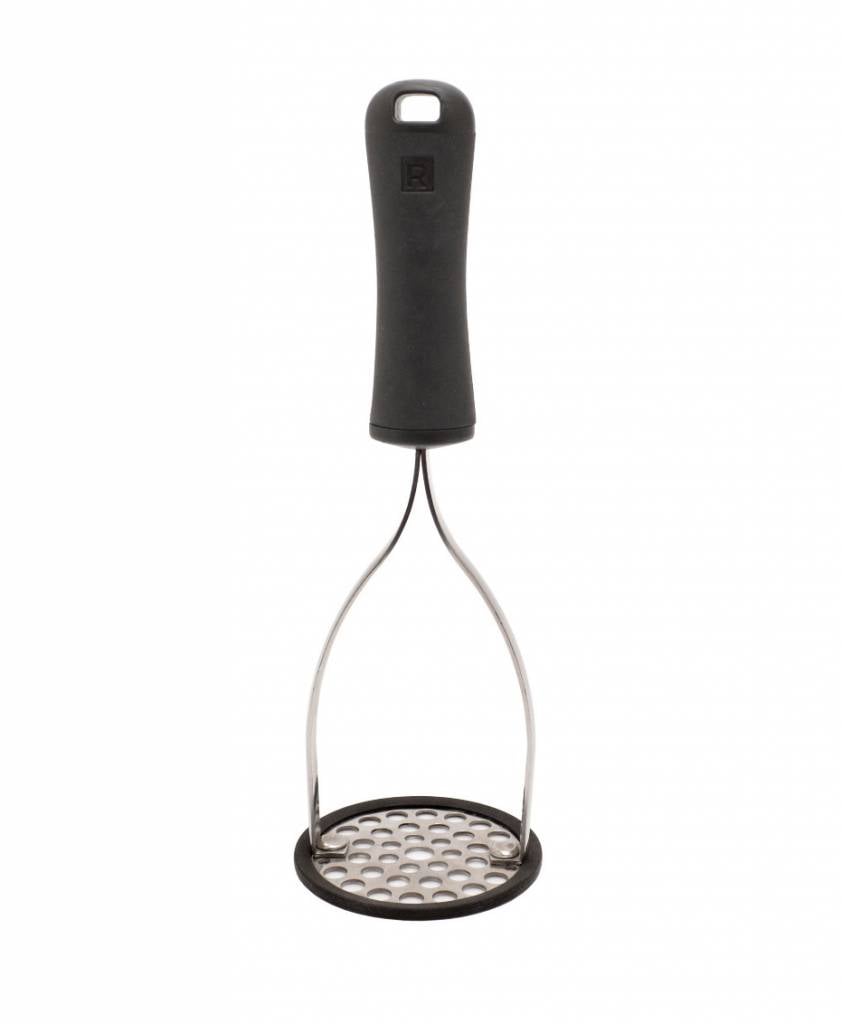 This stainless steel potato masher can be used directly into your non-stick cooking pots without scratching thanks to its silicone rim. Ultra-resistant, it can withstand temperatures up to 230 °C/446 °F.
26.99 $
SHOP NOW