Preparation
Pork Belly
In a small bowl, whisk together the soy sauce, sugar and five-spice powder. Transfer to an airtight container. Add the pork belly to the container and mix to coat well in the marinade. Cover and marinate for 8 hours or overnight in the refrigerator, turning the meat over a few times, if possible. Drain the meat and discard the marinade.

With the rack in the middle position, preheat the oven to 350°F (180°C).

In a dry, non-stick ovenproof pot, cook the green onions until charred, about 3 to 5 minutes. Add the broth and pork. Bring to a boil. Cover and cook in the oven for 2 hours or until the pork is starting to fall apart, turning the pork over halfway through cooking. Remove the pork from the cooking liquid and let cool on a plate. Refrigerate for 1 hour. Strain the cooking liquid through a sieve. Compost the green onions. Set the cooking liquid aside.

On a work surface, cut the chilled pork into 12 slices.

In a large non-stick skillet, lay out the pork slices. Cover with the reserved cooking liquid. Bring to a boil and let reduce, spooning the sauce over the meat, until the pork is nicely glazed and there is no cooking liquid left in the skillet, about 10 minutes.
Assembly
Cover the inside of the steamed buns with hoisin sauce. Fill with a slice of pork, cucumbers, green onions, cilantro and sliced chili pepper, if desired.
Note
The pork freezes well.
Dark soy sauce is generally used to give a rich, appetizing colour to stir-fries and marinades. On the label, you should find the words "dark" or "black" and "thick". It is often available in Asian grocery stores.
To help you with this recipe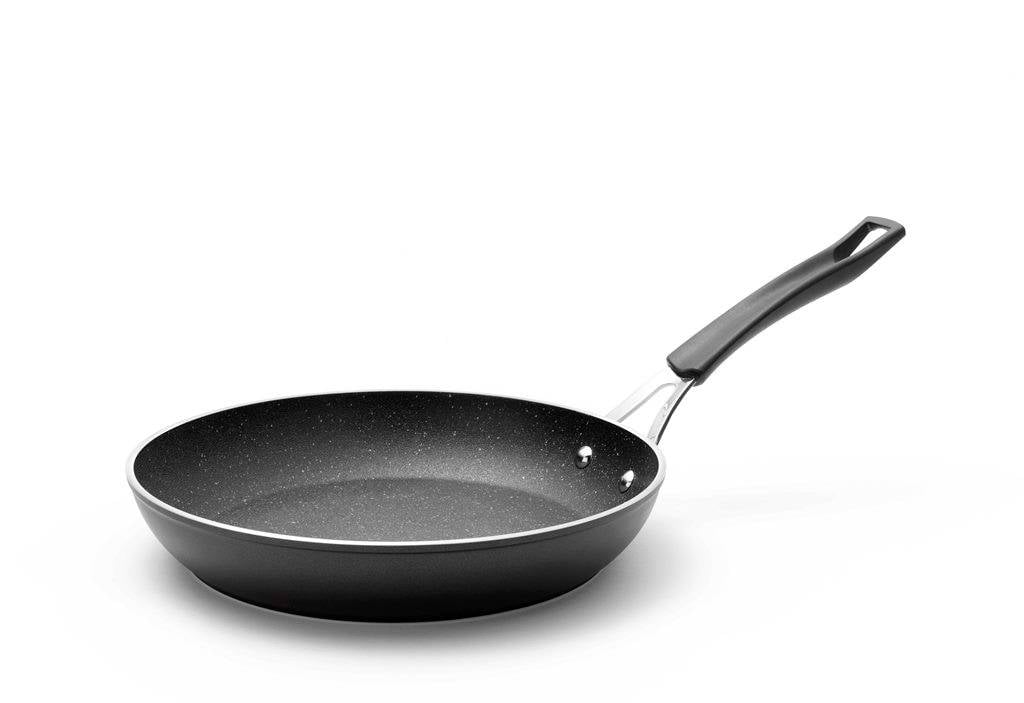 This forged aluminum frying pan is made with The Rock technology, a high-tech process that makes the pan three times more resistant than regular Teflon finish.
61.99 $
SHOP NOW