Preparation
Preheat the grill, setting the burners to high. Oil the grate.
Garlic Butter
Meanwhile, in a small pot over medium heat, melt the butter with the garlic. Off the heat, add the herbs. Add the cayenne and mix to combine. Season with salt and pepper.
Shrimp and Garlic Bread
If desired, thread the shrimp onto skewers for easier barbecuing. Season the shrimp with salt and pepper. Brush with the oil.

Cut the baguette into slices without going all the way through to the bottom (hasselback-style). Brush with the garlic butter. Wrap the bread in foil. Cook on the barbecue for 5 minutes. Keep warm.

Place the lemon halves, cut side down, on the grill and cook for 3 minutes. Grill the shrimp for 1 to 2 minutes on each side or until cooked through. Remove from the heat. With a pastry brush, coat the shrimp with the garlic butter, to taste.

Arrange the shrimp in a serving dish. Drizzle with the juice of the grilled lemon and serve with garlic bread..
To help you with this recipe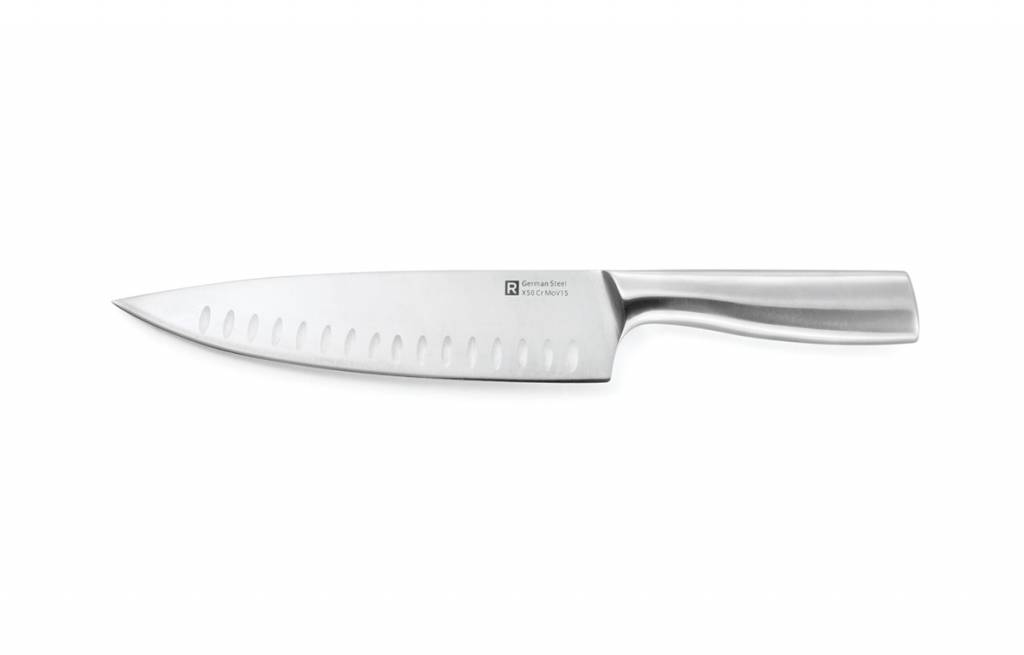 This chef's knife was designed by RICARDO's Test Kitchen staff. Its weight and ergonomic handle are perfectly balanced. The sharp blade provides perfect cuts, while its bevelled grooves ensure meat will not stick to it.
54.99 $
SHOP NOW