Preparation
Sauce
In a bowl, whisk together all of the ingredients. Set aside.
Meat
Preheat the grill, setting the burners to high. Oil the grate.

On a plate, coat the pork chops in ¼ cup (60 ml) of the sauce. Season with salt and pepper.

Grill the pork for 3 minutes on each side until just pink at the centre or until the desired doneness. Let rest on a plate for 5 minutes. On a work surface, slice the meat.

Serve the meat on plates with the lettuce, tomatoes and avocado. Garnish with the radish and shallot rounds. Cover with the remaining sauce.
Note
White barbecue sauce, better known as Alabama White Sauce, is a southern US specialty. Invented in the 1920s, it differs from traditional barbecue sauces, which are made with brown sugar, ketchup and chili pepper.
To help you with this recipe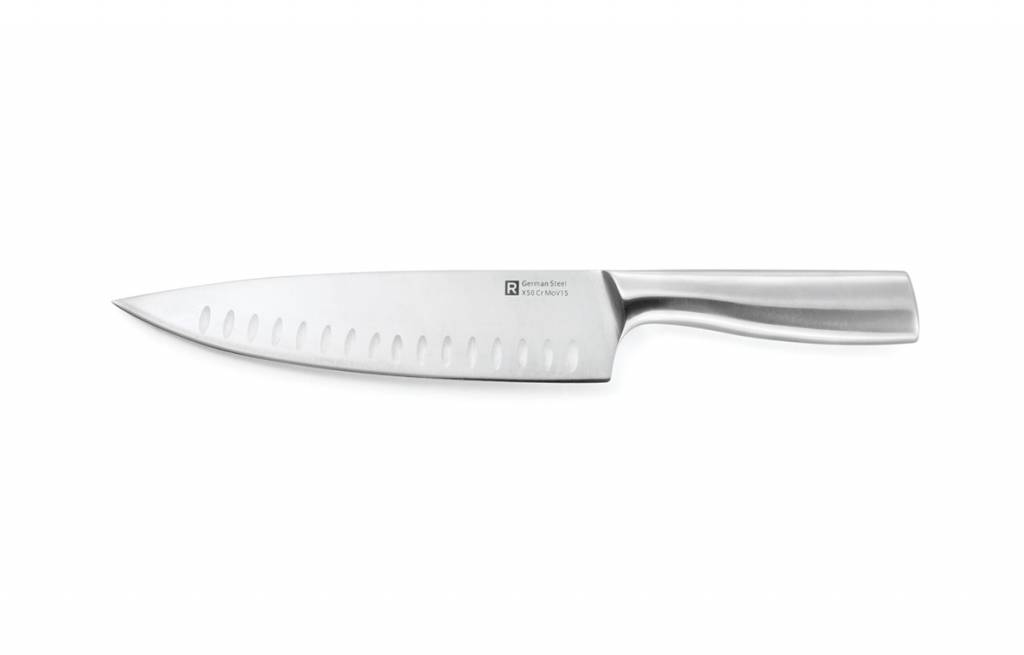 This chef's knife was designed by RICARDO's Test Kitchen staff. Its weight and ergonomic handle are perfectly balanced. The sharp blade provides perfect cuts, while its bevelled grooves ensure meat will not stick to it.
54.99 $
SHOP NOW