Ingredients
White Chocolate Cream
Doughnuts
Toppings
Preparation
White Chocolate Cream
Place the chocolate in a bowl.

In a small pot, bring the cream to a boil. Pour the hot cream over the chocolate and let sit for 1 minute without stirring. Whisk until smooth. Cover with plastic wrap directly on the surface of the cream. Refrigerate for 2 hours or until completely chilled.
Doughnuts
In a bowl, combine the flour, baking powder, baking soda and salt.

In another bowl, whisk the egg, sugar and orange zest with an electric mixer until frothy. Drizzle in the oil while whisking. With the machine running on low speed, add the dry ingredients alternating with the buttermilk. Transfer the batter to a pastry bag fitted with a large plain tip.

Preheat a mini doughnut machine. Lightly oil the cavities. Completely fill the cavities with the batter. Close the machine. Cook for 3 to 4 minutes or until the doughnuts are golden. Gently remove the doughnuts from the machine and let cool on a wire rack. Continue with the remaining batter.
Assembly
Using an electric mixer, whisk the chilled white chocolate cream until semi-firm peaks form. Transfer into a pastry bag fitted with a large plain tip. Use to garnish the doughnuts. Sprinkle with pistachios and rose petals
Note
The buttermilk can be replaced with ½ cup (125 ml) milk mixed with 1 ½ tsp (7.5 ml) white vinegar or lemon juice. Let sit for 5 to 10 minutes. Stir before adding to the recipe.
These doughnuts make a great gift. Simply replace the white chocolate cream with 4 oz (115 g) melted and slightly cooled white chocolate. Dip half of each doughnut in the melted chocolate and place on parchment paper. Sprinkle with the pistachios and rose petals. Let the chocolate set before wrapping.
To help you with this recipe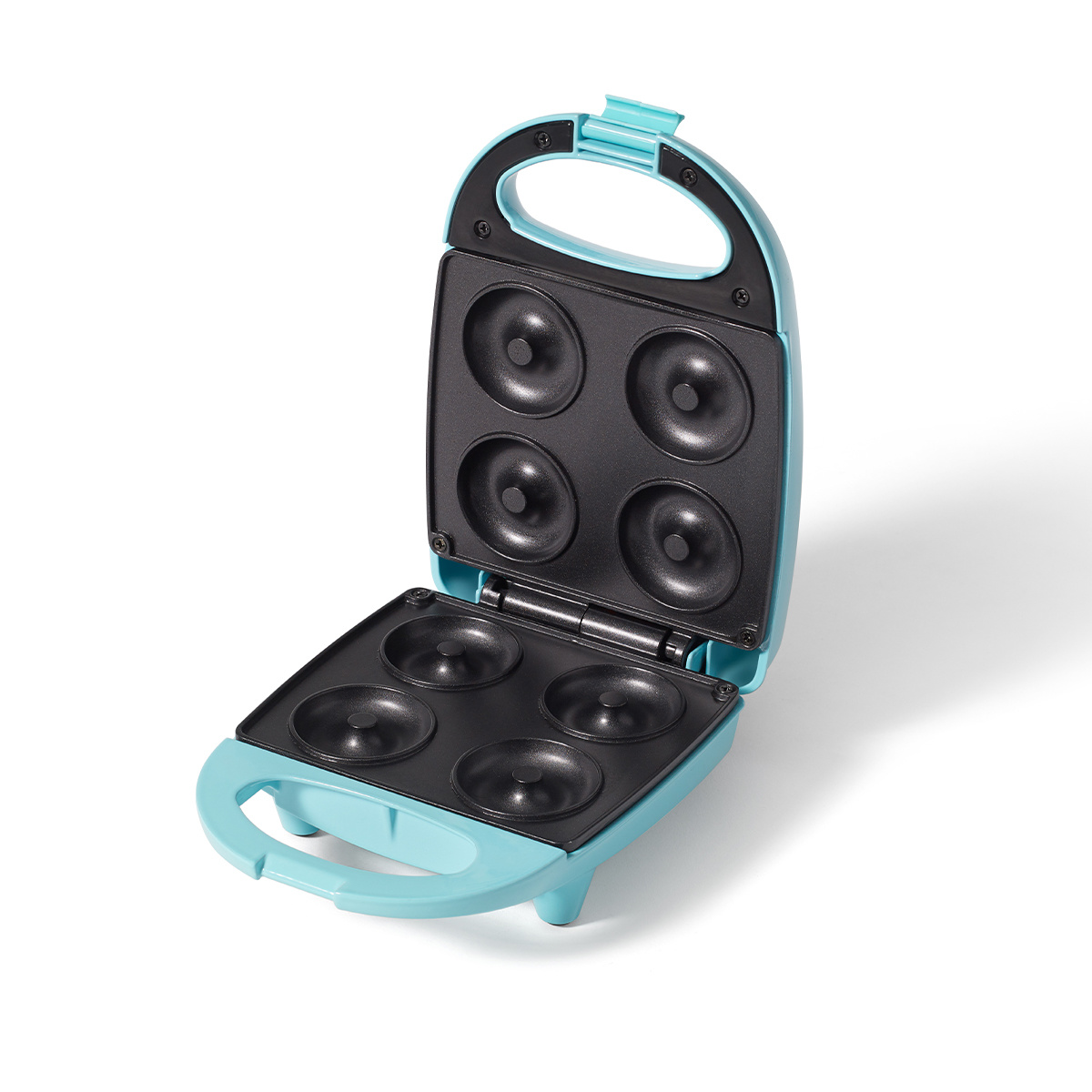 Due to strong demand, this product is currently only sold at our stores in Saint-Lambert, Laval and Quebec. Thank you for your understanding and stay tuned as it will be back on our online store soon. Make fresh, delicious donuts from the comfort of your home with the handy Ricardo Mini Donut Maker. Fun for the whole family, this donut maker lets you make classic donuts with the provided recipes or you can experiment and make your own creations. Durable and low maintenance, this donut maker will last for years to come.
24.99 $
SHOP NOW