Ingredients
Fennel
Pork Chops
Preparation
Fennel
In a large non-stick skillet over medium-high heat, brown the fennel slices in 1 tbsp of the butter. Add the orange zest, orange juice and remaining butter, as well as the honey, saffron and turmeric.

Cook over medium heat until the fennel is tender and the liquid is thick and syrupy, about 10 to 15 minutes (depending on the size of the fennel). Add the orange slices.
Pork Chops
Meanwhile, place the pork chops on a plate. Sprinkle with the orange and harissa salt.

In another large skillet over medium-high heat, brown the pork chops in the oil for 5 minutes on each side for rare or until the desired doneness. Let rest on another plate for 5 minutes.

On a work surface, slice the pork. Serve the pork on plates with the confit fennel and orange slices. Drizzle with the cooking syrup. Garnish with fennel fronds and serve with mashed buttered carrots, if desired.
To help you with this recipe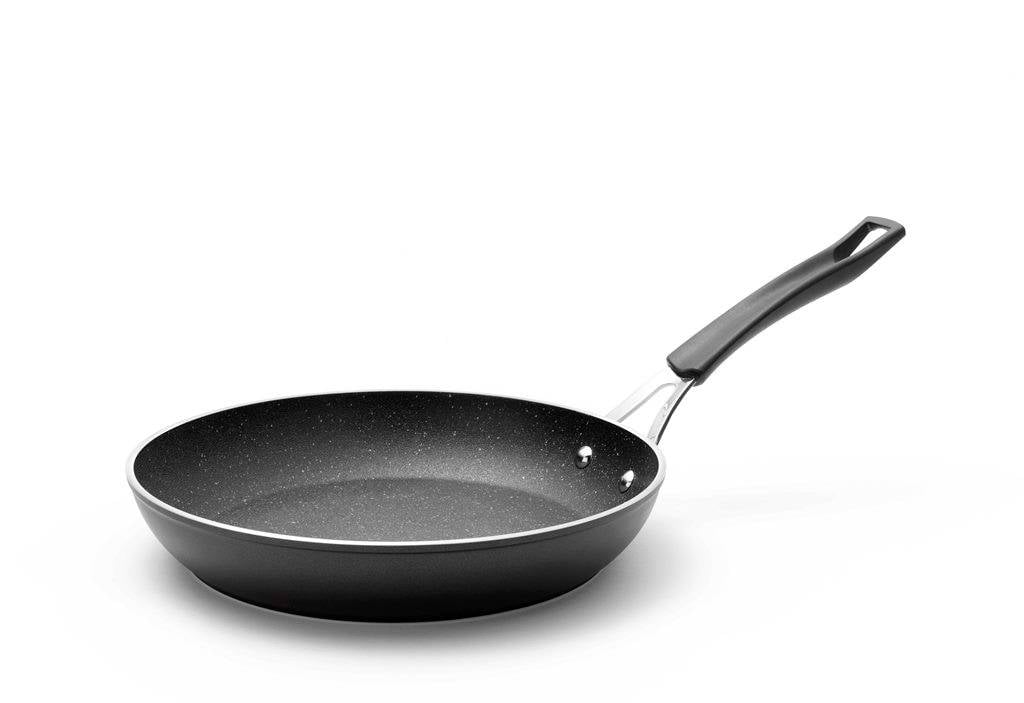 This forged aluminum frying pan is made with The Rock technology, a high-tech process that makes the pan three times more resistant than regular Teflon finish.
61.99 $
SHOP NOW