Ingredients
Salmon
Remoulade
Salad
Preparation
Salmon
In a glass or ceramic baking dish, combine the mustard, tamari, maple syrup and oil with a fork. Add the salmon and toss to coat in the marinade. Season with salt and pepper. Cover the dish with plastic wrap.

Cook in the microwave oven for 2 to 3 minutes, 1 minute at a time, or just until the salmon is cooked through. Refrigerate for 1 hour or until completely chilled. Drain. Break apart into pieces.
Remoulade
Meanwhile, place the potatoes in a pot. Cover with cold water and season with salt. Bring to a boil and cook for 10 minutes or until cooked but still slightly firm. Drain. Spread the potatoes out on a plate. Refrigerate for 45 minutes.

In a bowl, combine the mayonnaise, yogurt, mustard and gherkins. Add the celeriac and potatoes, stirring gently with a spatula.
Salad
In another bowl, combine the watercress, oil and vinegar. Season with salt and pepper.

Divide the salad, remoulade and salmon among four shallow bowls. Garnish with the gherkin slices.
Note
The watercress can be replaced with arugula or lamb's lettuce.
To help you with this recipe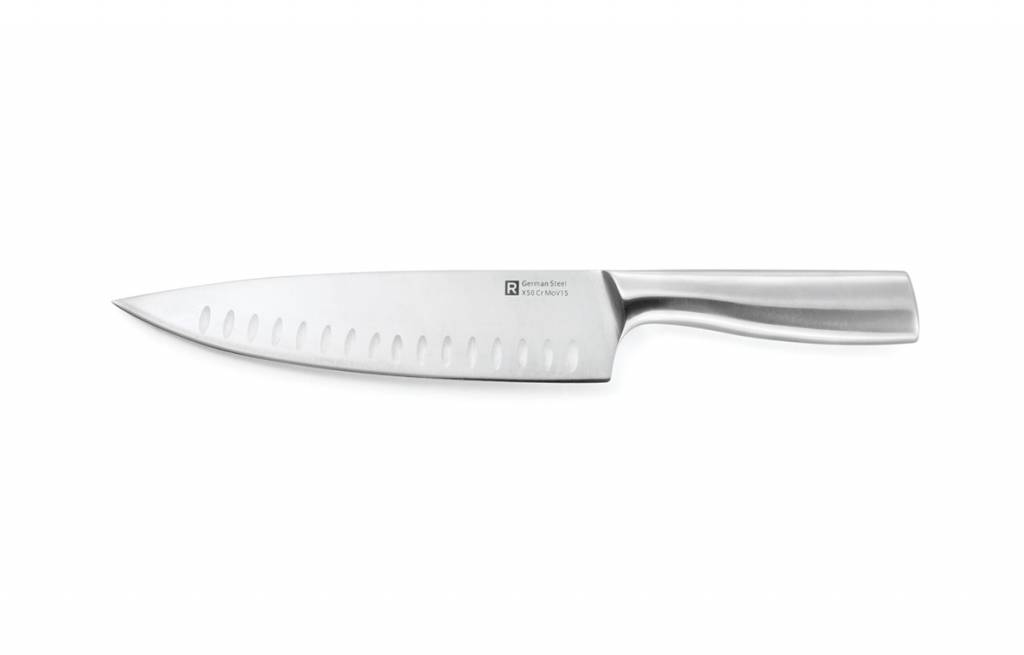 This chef's knife was designed by RICARDO's Test Kitchen staff. Its weight and ergonomic handle are perfectly balanced. The sharp blade provides perfect cuts, while its bevelled grooves ensure meat will not stick to it.
54.99 $
SHOP NOW