Preparation
With the rack in the middle position, preheat the oven to 150 °C (300 °F).

In a saucepan, cover the potatoes and sweet potatoes with cold salted water. Bring to a boil and cook for about 15 minutes or until tender. Drain.

With a masher, mash the potatoes with the butter. Then, with an electric mixer, purée with the milk. Set aside.

In a skillet, brown the sausage in the oil while crumbling with a fork and add to the purée. Adjust the seasoning.

Divide the purée among four 180 ml (3/4 cup) ramekins. With the back of a spoon, make a shallow well in the centre leaving a 1-cm (1/2-inch) rim. Break an egg in the centre of the purée. Drizzle the cream over the eggs. Season with salt and pepper. Bake for about 25 minutes or until the white of the egg is just cooked.

Serve with toast to soak up in the runny egg yolk.
To help you with this recipe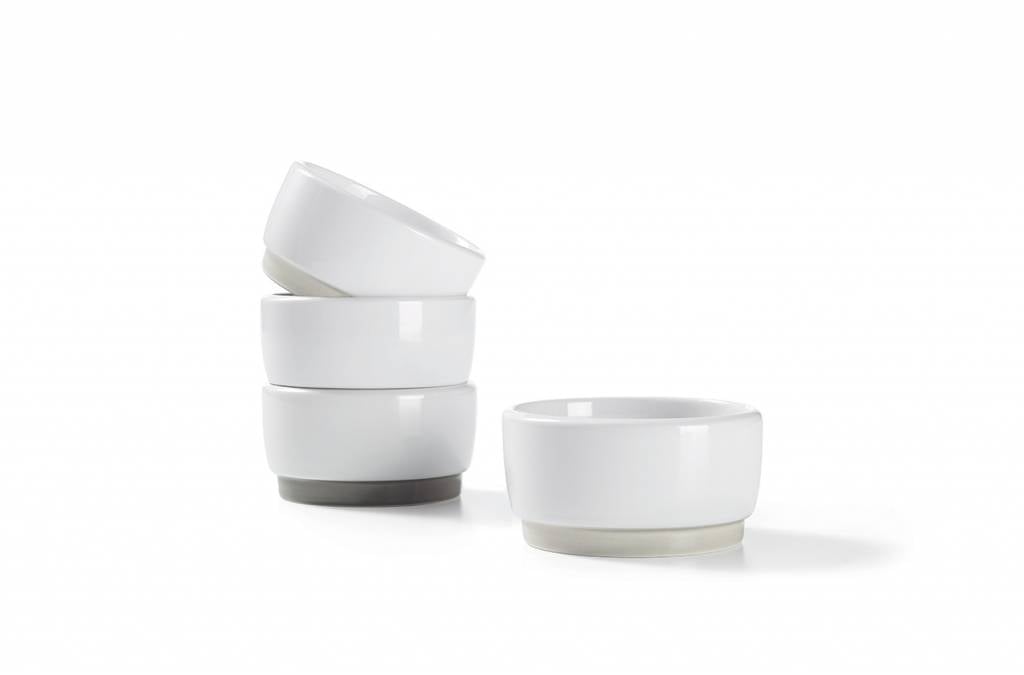 These ramekins are perfect for making crème brûlée, serving garlic butter or setting up ingredients for cooking. They are stackable for easy, compact storage.
15.99 $
SHOP NOW