Ingredients
Parmesan Crumble
Gratin
Preparation
With the rack in the middle position, preheat the oven to 350 °F (180 °C). Butter an 8-inch (20 cm) square baking dish.
Parmesan Crumble
In a bowl, combine all the dry ingredients. Add the butter and mix until the mixture is crumbly. Set aside. 

Gratin
On a work surface, remove the seeds from the bottom of the squash. Using a mandolin, thinly slice the squash and the apples.

Spread a quarter of the squash and apples into the baking dish. Sprinkle with a third of the cheese and the garlic. Continue with the remaining ingredients, seasoning with salt and pepper between each layer. Drizzle with the cream. Spread the Parmesan crumble over the gratin. Bake for about 1 hour or until the squash is tender. Let cool for 5 minutes.
To help you with this recipe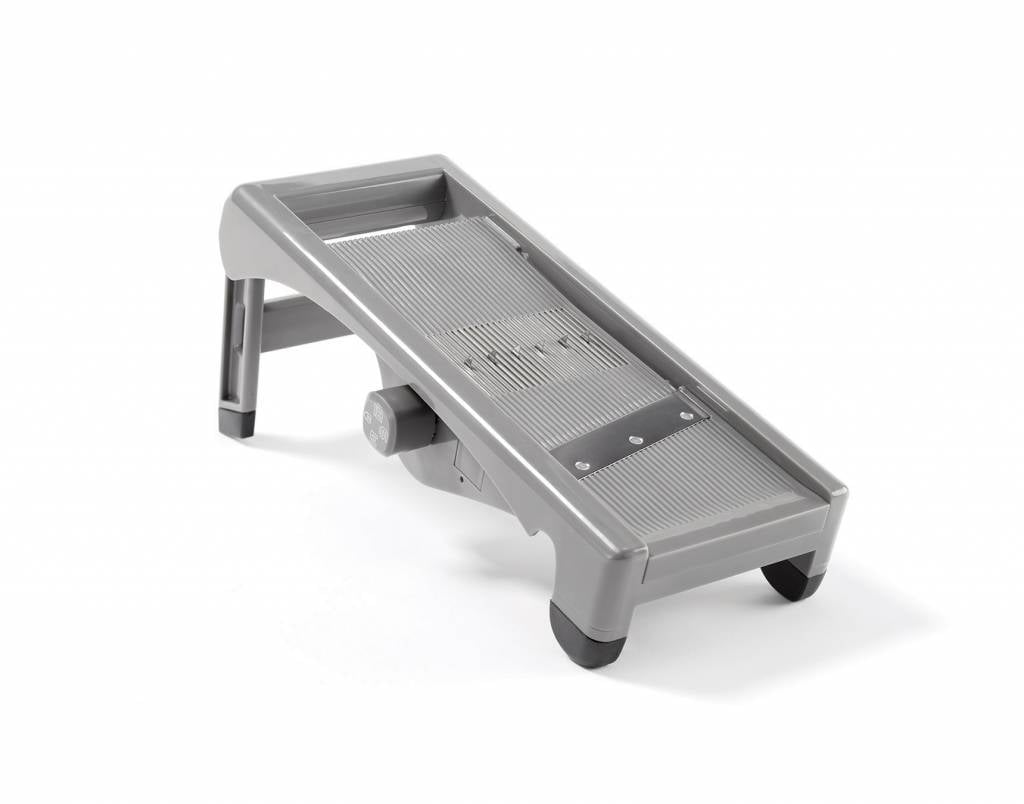 This mandolin has three different size blades that allow for rapidly and safely julienning or thinly slicing vegetables like beets, for example.
39.99 $
SHOP NOW