Preparation
In a pot off the heat, whisk together the sugar, cornstarch and cinnamon. Add the applesauce and mix well. Bring to a boil over medium heat while stirring. Simmer for 4 minutes. Add the apples and raspberries. Mix gently. Transfer the mixture to a bowl and let cool. Cover and refrigerate until completely chilled, about 2 hours.

Meanwhile, on a lightly floured work surface, roll out each disc of pastry into a 15 x 12-inch (38 x 30 cm) rectangle. Line a small 13 x 9-inch (33 x 23 cm) baking sheet with one rectangle of pastry. Place the other rectangle of pastry on a baking sheet lined with parchment paper. Cut into long strips ½ inch (1 cm) wide (see note). Refrigerate both sheets of pastry for 30 minutes.

With the rack in the lowest position, preheat the oven to 400°F (200°C).

In a small bowl, whisk together the egg and water with a fork.

Spread the chilled fruit filling over the pastry-lined baking sheet. Using a pastry brush, cover the edges of the pastry with the egg wash. Place the strips of pastry diagonally over the filling in both directions, weaving them to form a lattice. Trim any excess pastry. Press the edges of the pastry with your fingers to seal the layers together, making sure the edges are inside the baking sheet. Brush the pastry strips with the egg wash. Sprinkle with regular sugar. Cover the pie with foil.

Bake for 10 minutes. Remove the foil. Bake for another 30 minutes or until the crust is golden. Let cool completely on a wire rack.

When ready to serve, sprinkle with icing sugar, if desired.
To help you with this recipe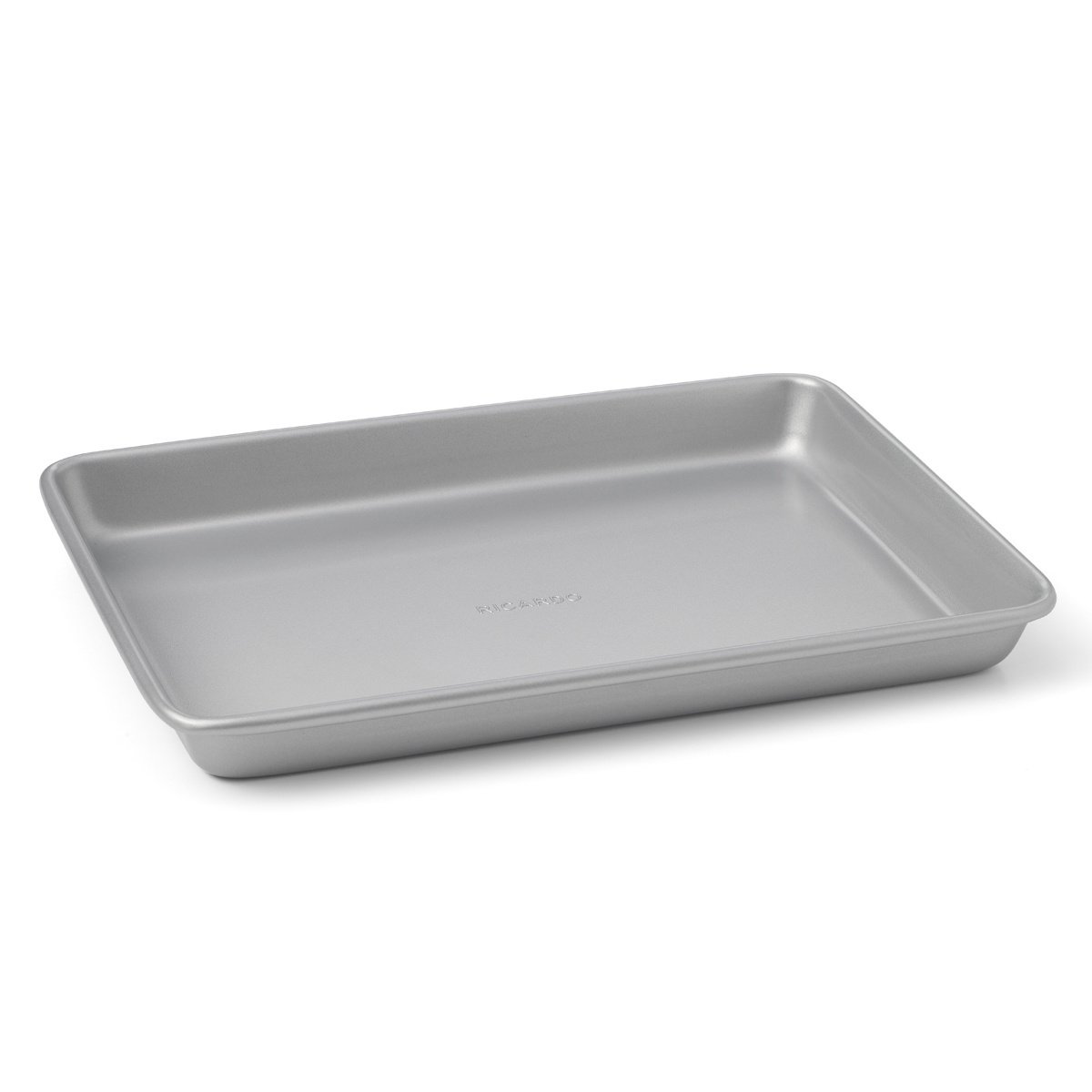 This RICARDO accessory is perfect for cooking sheet-pan recipes, the ideal technique for easy weeknight suppers. Its small size makes it easy to use in a toaster oven. Plus, its non-stick finish allows for quick and easy cleanup.
17.99 $
SHOP NOW