Canned tuna is a popular option for low-cost meal prep. Bonus? No need for cooking! This recipe also includes fresh grapes—for a burst of sweetness—and tender zucchini and onion, which are all mixed with leftover pesto. The salad is topped with a white bean purée for a touch of creaminess. Easy and fast!
Preparation
In a food processor, purée the beans with 2 tbsp (30 ml) of the oil, the water and lemon juice until smooth. Season with salt and pepper. Set aside.

In a large non-stick skillet over medium-high heat, soften the zucchini in the remaining oil until golden. Transfer into a large bowl.

Add the grapes, onion, parsley and pesto to the bowl of zucchini. Season with salt and pepper. Mix well.

Divide the bean purée among four plates. Add the zucchini mixture. Top with the tuna and pita chips.
To help you with this recipe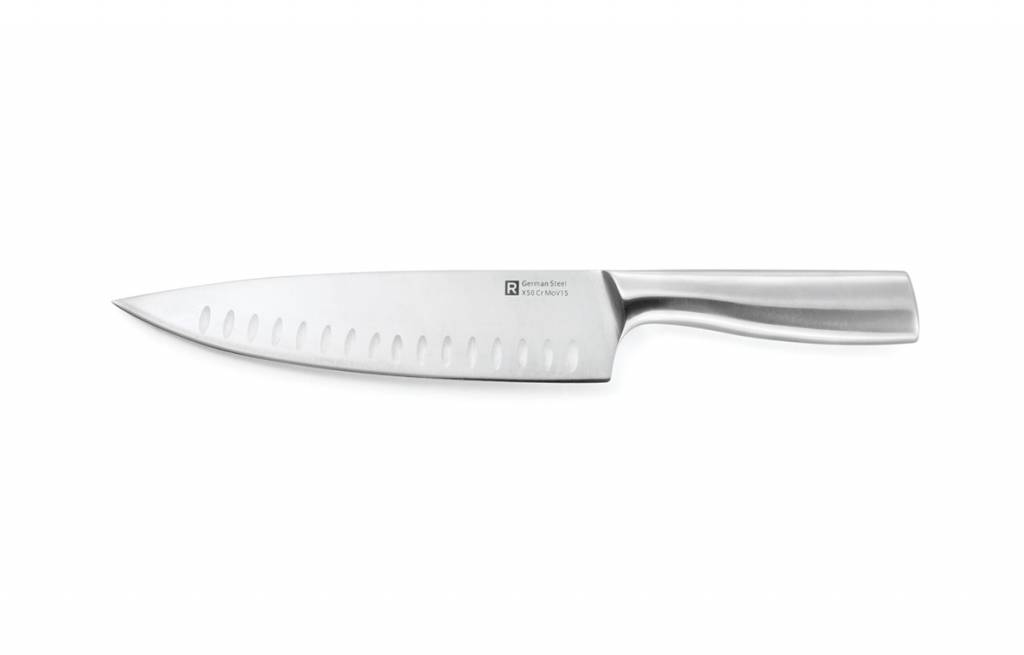 This chef's knife was designed by RICARDO's Test Kitchen staff. Its weight and ergonomic handle are perfectly balanced. The sharp blade provides perfect cuts, while its bevelled grooves ensure meat will not stick to it.
54.99 $
SHOP NOW