"Do the aromas of this non-alcoholic cocktail remind you of gin? They're from a concentrated juniper berry and lime syrup, which brings to mind the rustic, coniferous, bitter side of that spirit—minus the distillation. One sip and you'll see, it's just like a refreshing gin and soda." — Étienne, chef and recipe developer
Preparation
In a wine glass full of ice cubes, combine the sparkling water, the juniper syrup and the lime juice. Garnish with a small sprig of rosemary and a slice of lime.
To help you with this recipe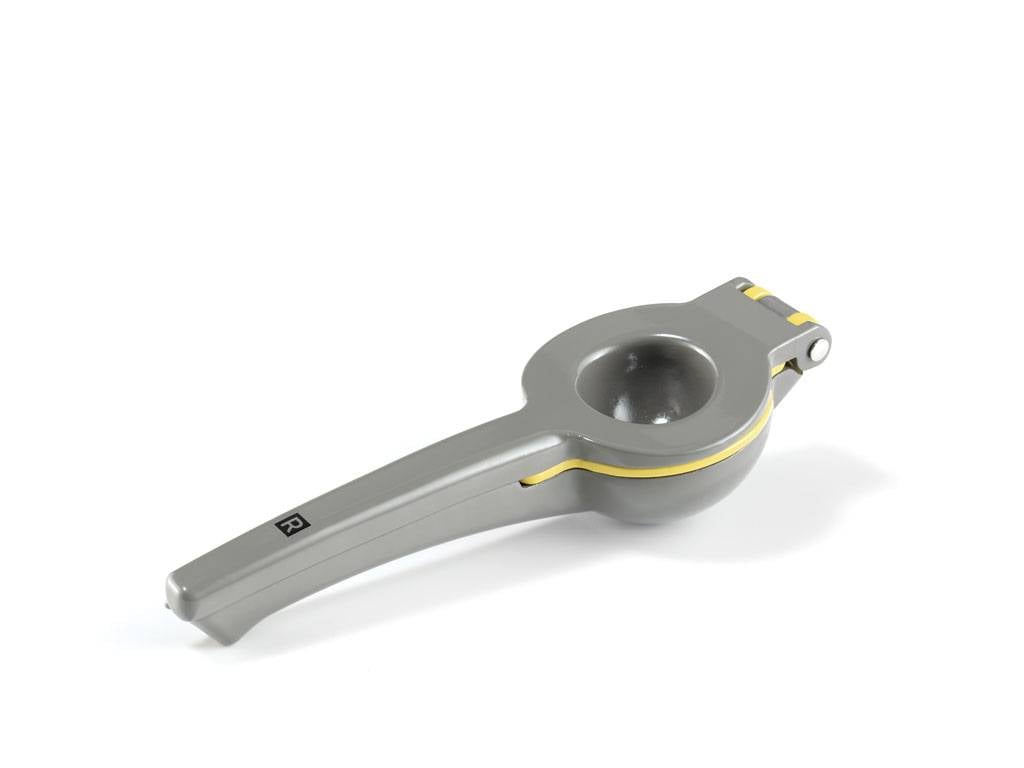 This enamelled cast-iron citrus juicer has two concave domes: one for limes and one for lemons. Designed to extract the maximum of juice without pulp or seeds.
17.99 $
SHOP NOW