1. Apple Pie Squares
For perfectly gooey squares, choose an apple that cooks down well, like the Spartan. We prebake the crust to help seal in the apple juices, and then sprinkle oats on top to give the cinnamon-infused treat a crumbly finish.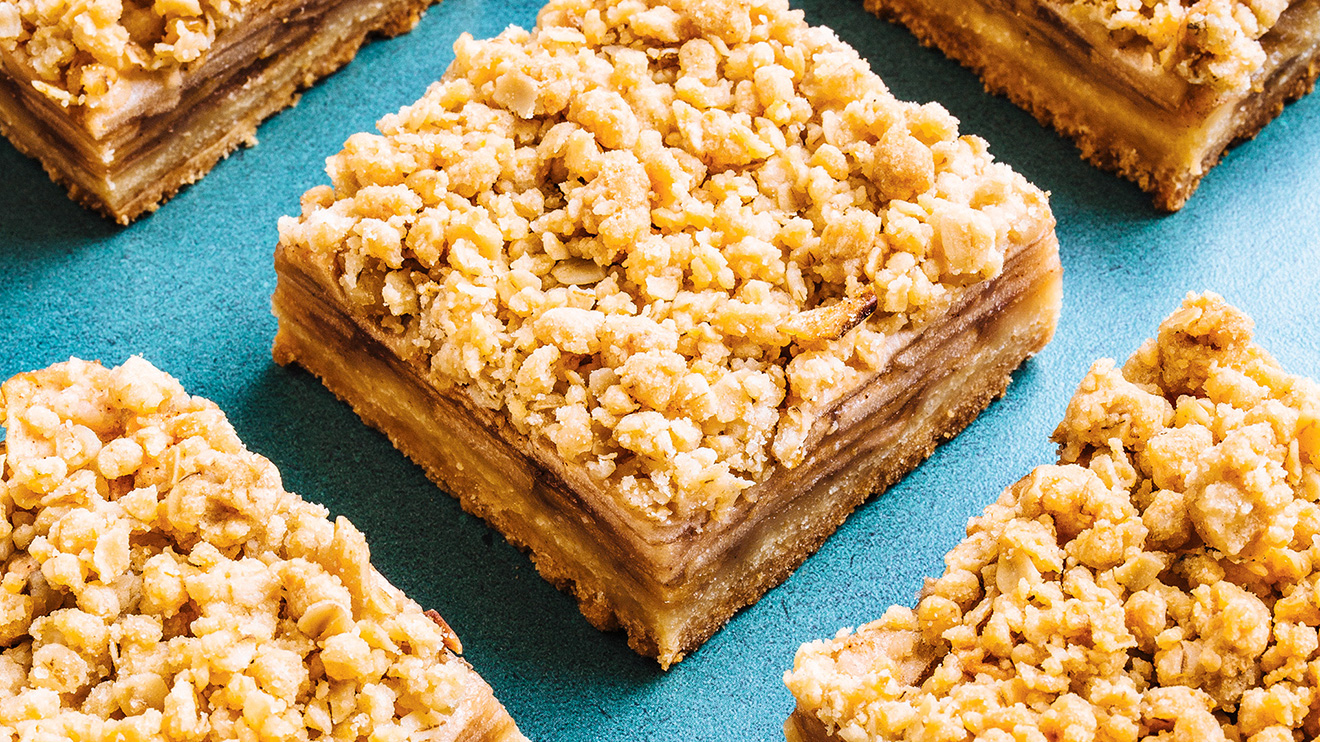 2. Skillet Apple Pie
We use two types of apples in this rustic pie: the firmer Gala, and the super-juicy McIntosh. Tapioca, sprinkled on the inside of the pie, soaks up any extra apple juice, helping the bottom crust stay crisp and golden. Cooking the pie in a cast-iron skillet lends an added country touch when serving.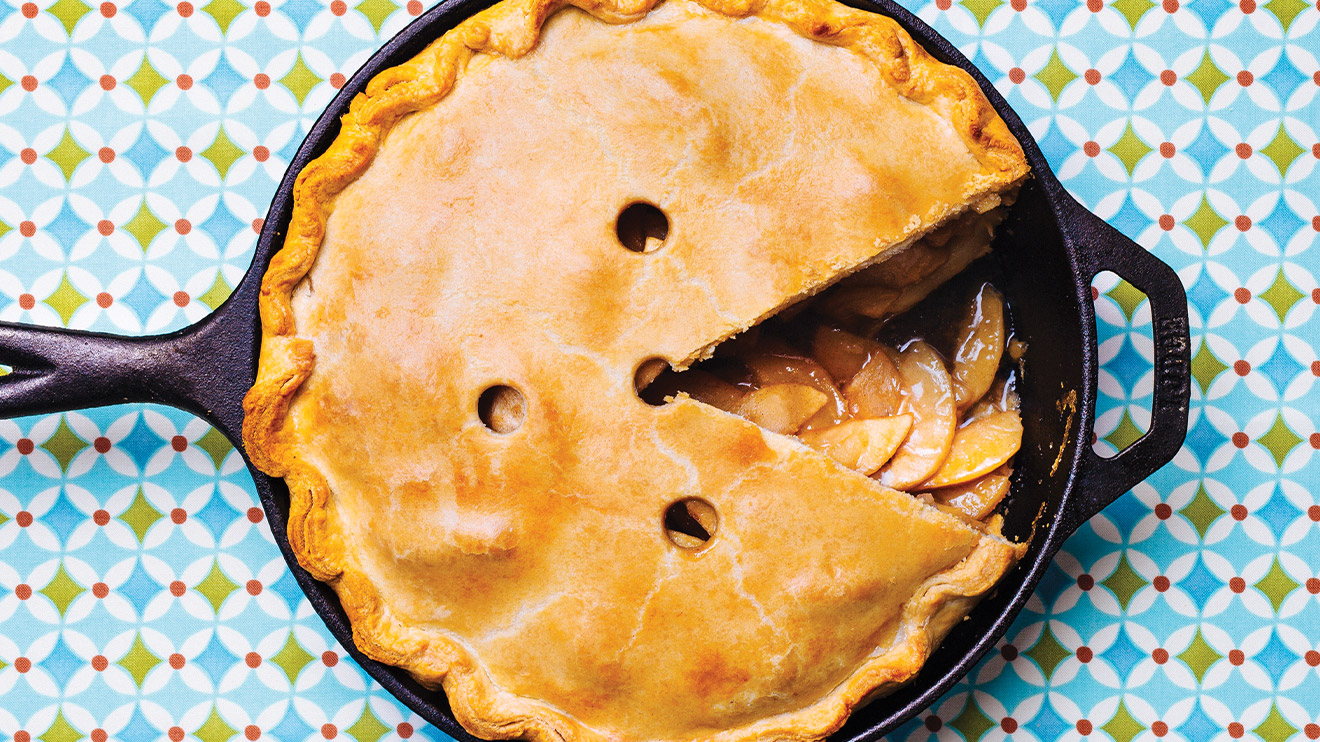 3. Apple Strudel
For this party-sized pastry, we soften Cortland apples for a few minutes in the microwave to extract excess liquid. This helps to keep the phyllo dough from getting soggy when the strudel is being assembled. Bonus: The juice reduce to a glorious syrup to add to cocktails or on top of ice cream.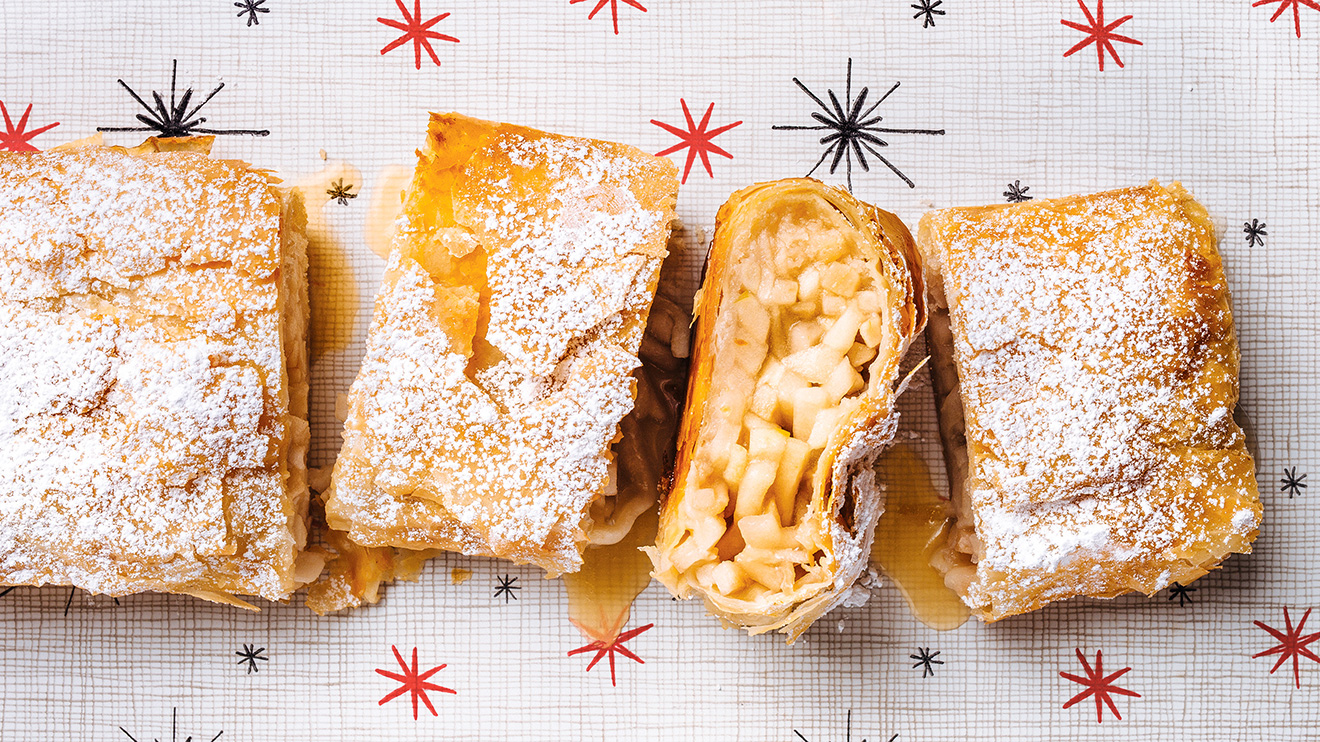 4. Apple, Pecan and Raisin Cake
The Empire rules for this cake, since the diced apple holds its shape beautifully when baked. A generous layer of cream-cheese frosting, sweetened with brown sugar, is the perfect match for the apple's natural tartness. Delicious!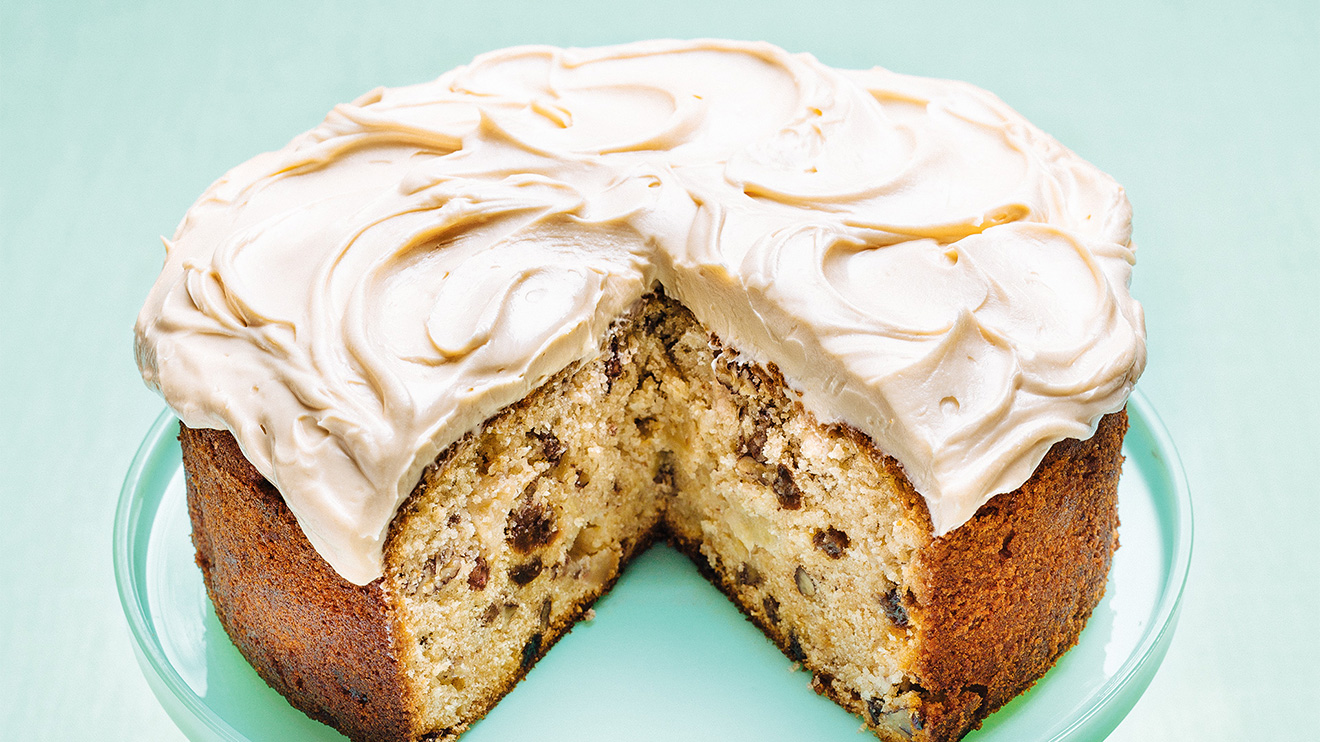 5. Red Candy Apples
This shiny, sentimental sweet on a wooden stick conjures childhood memories of pure joy. To make these at home, choose the versatile Honeycrisp, which, as its name suggests, is both sweet and crunchy.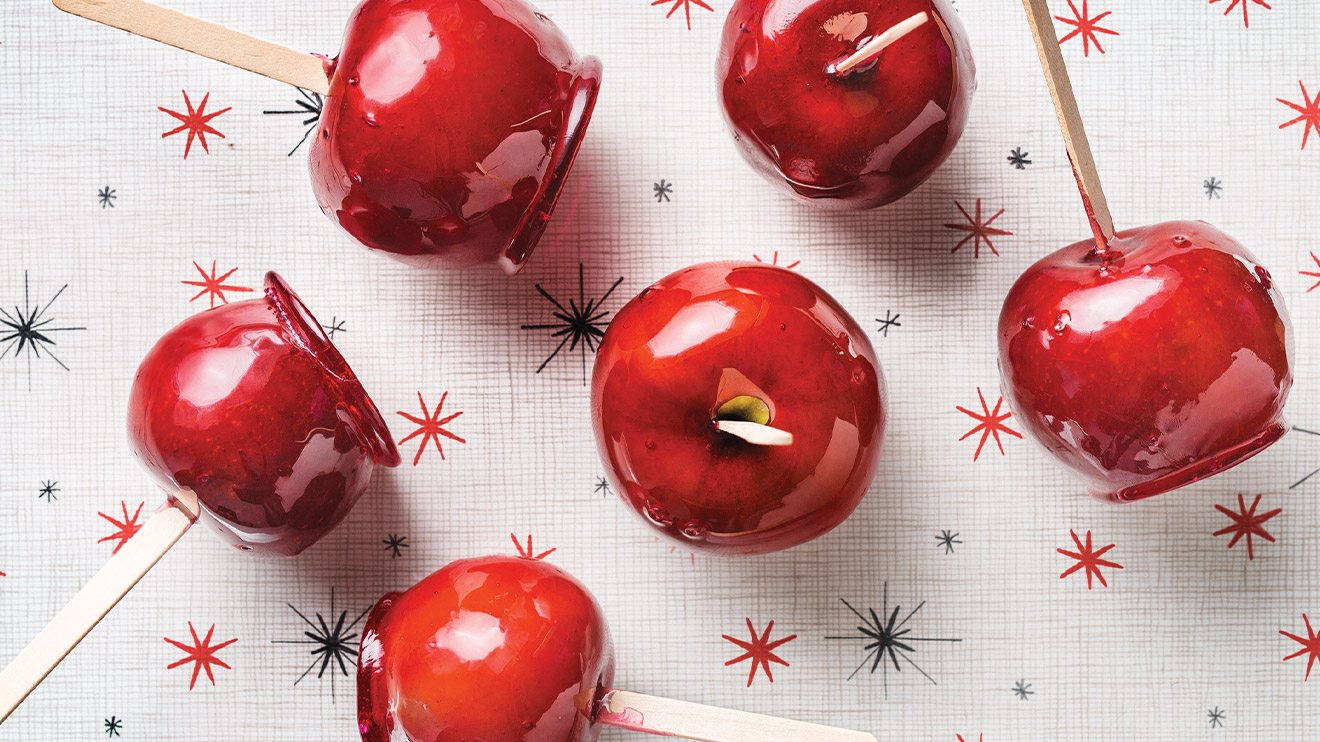 6. Baked Apple Sorbet
The smooth baked applesauce at the core of this cool treat is made with a mix of sweet Cortland and slightly tart McIntosh apples. And it incorporates the apple peel, to add extra fibre and a nice rosy hue.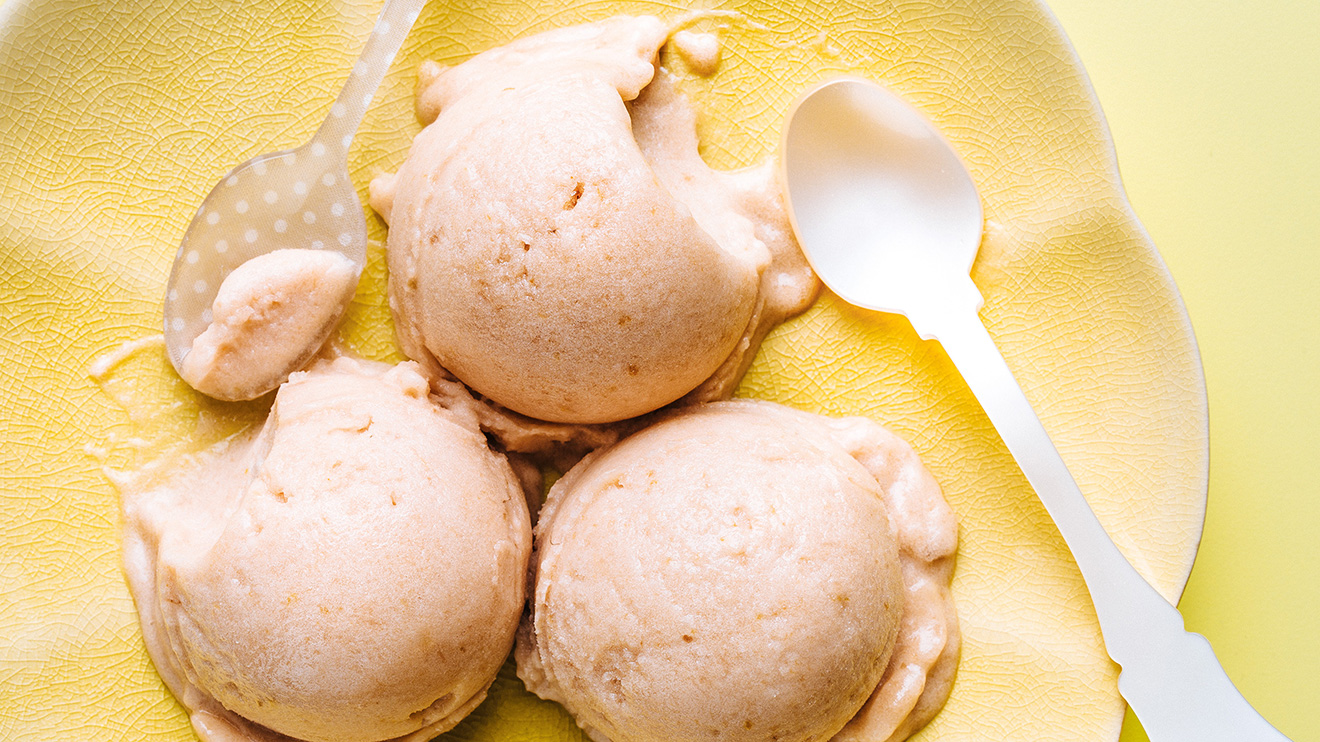 7. Apple Funnel Cake
You can use any variety of apple to make these country-fair-inspired funnel cakes. They're deliciously dimpled fritters, formed using a pastry bag, that you can dress up with a scoop of sorbet or simply enjoy with powdered sugar.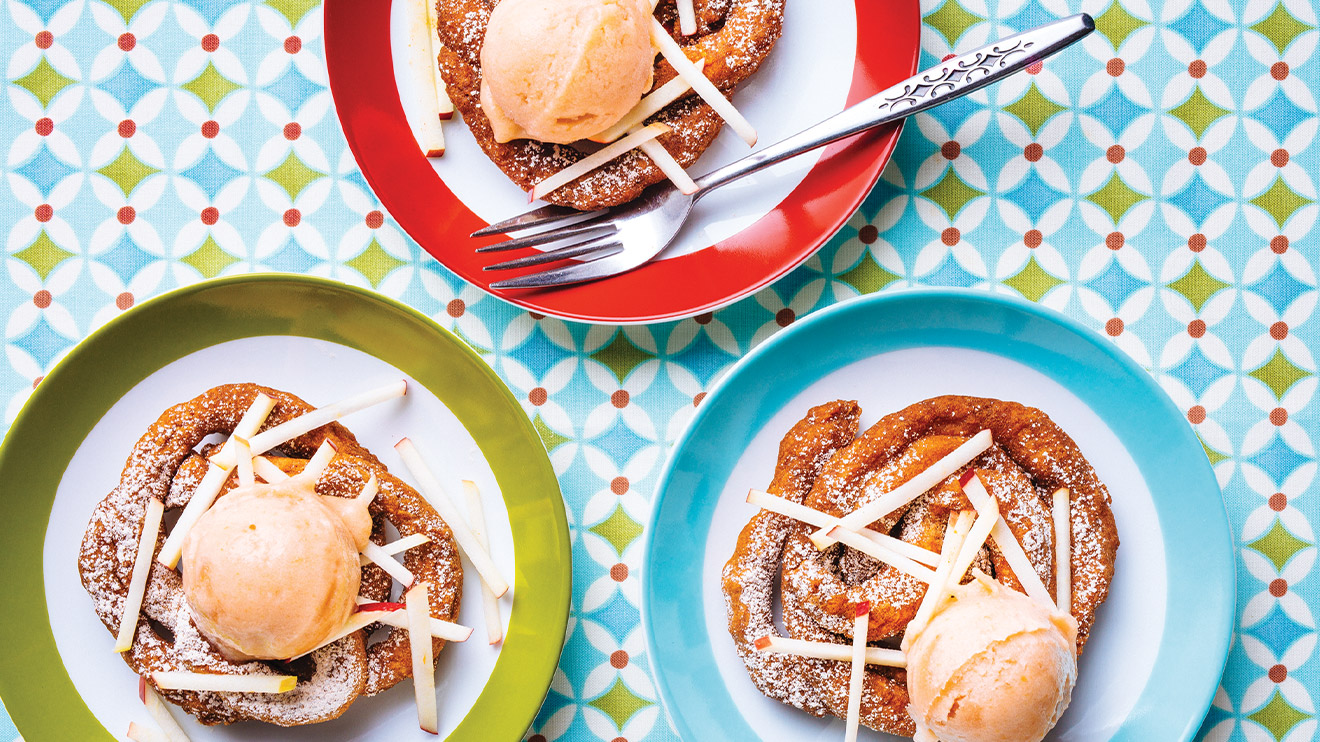 Want to test whether an apple will hold its shapeduring baking?
Place it on a plate, cover with plastic wrap, microwave for 1 to 2 minutes and check the results.
PHOTOS: DAVID DE STEFANO